There's a Haute Route coming to a climb near(er) you
The Haute Route series is expanding its series of three-day events in 2018 and it's doing it in the US.
Haute Route San Francisco, Haute Route Asheville and Haute Route Utah will launch in 2018 a year after Haute Route Rockies, the first ever Haute Route outside Europe, which was ridden by our own Bucket Rider, John Woodson.
THE BUCKET RIDER - MAVIC HAUTE ROUTE ROCKIES REVIEW
That will give America four Haute Route events, the same number as its birthplace France. Haute Route has even added an America specific Twitter handle: @hauteroute_na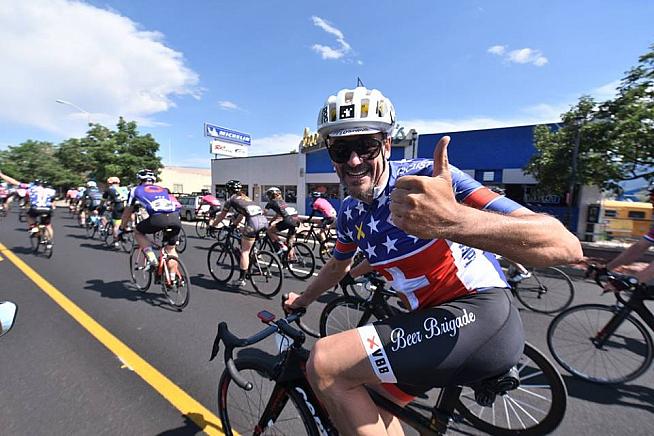 The total number of rides rises to 11 from six last year and just three in 2016.

As well as a shift West to the Americas, the form of the expansion marks a realignment away from the seven day format for which the Haute Route has been famous until now.

Until 2017, Haute Route organizers OCS only offered week-long events with the original week in the Alps joined over time by the Pyrenees and the Dolomites. "Triple Crown" riders did all three back to back to create a pan-European amateur Grand Tour.

In 2018, Haute Route Dolomites will shrink to a three-day event with its length being reassessed for 2019 according to OC Sports on social media.

Registration for 2018 events opened on October 12 for riders who have done a Haute Route before with registration open to all on October 19.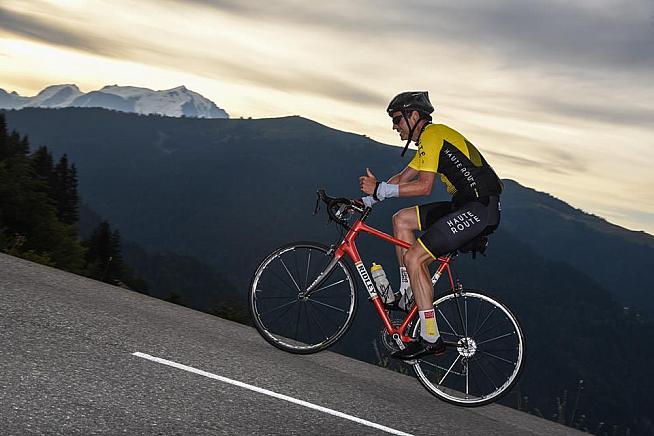 The 2018 Haute Route Calendar
April 20-22 - San Francisco NEW
May 18-20 - Asheville NEW
June 8-10 - Stelvio NEW
June 23-29 - Mavic Rockies 2nd Year
13-15 July - Alpe D'Huez 2nd Year
3-5 August - Maserati Norway NEW
18-24 August - Pyrenees
26 August - 1 September - Alps
TBC September - Dolomites
14-16 September - Utah NEW
5-7 October - Ventoux 2nd Year
OC Sports describes the three-day Haute Route as "the perfect introduction to the Haute Route series and ideal for those with less time to train".
"These 3-day events offer amateur cyclists the chance to enjoy all the key elements of the Haute Route over a shorter format and based in one world renowned cycling destination."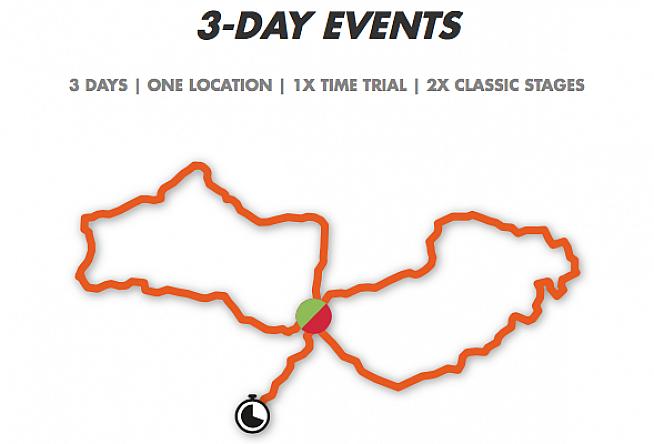 San Francisco - April 20-22
"In one of the most visited and beautiful cities in the world, the three timed and ranked stages include iconic views of the famed Golden Gate Bridge, a climb to East Peak in Marin County and an ascent to the landmark Mt. Diablo, where the summit view encompasses 80,000 square miles of California."
Asheville - May 18-20
"Each stage of the event will begin and end in the vibrant downtown of Asheville. The first two stages will navigate Mount Mitchell, the highest peaks east of the Mississippi River and wind through the scenic beauty of the French Broad River Valley, both featuring stunning panoramas of the Blue Ridge Parkway mountains. The event will conclude with an individual time trial on the final day."
(The Assault on Mt. Mitchell is on May 14 for those who fancy doubling up ...)
Utah - September 14-16
"The Haute Route comes to Cedar City for the first time in September 2018. Riders will experience majestic Utah landscapes including breathtaking red rock formations, colorful desert sandstone, stands of Aspens, lava flows and a high alpine environment, all while reaching elevations exceeding 10,000 feet."
"The route will be as challenging as it is beautiful with climbs rivaling those famed in Europe for their difficulty, some taking in over 5,000 feet of elevation from bottom to top with sustained gradients over 10%. Full compact gearing is strongly recommended as are 28mm tires in order to smooth out sections of gravel that will be encountered."
0 Comments