Amateur rides, a huge festival extending well beyond a bike expo, and Wilco and Death Cab for Cutie will be served up in Denver alongside pro bike racing at the Velorama Festival in August. It is an attempt to create a new financial model for pro cycling in America.
The death of the week-long USA Pro Challenge, which ran from 2011 to 2015, proved the need for something new and RPM Events hope they have the answer.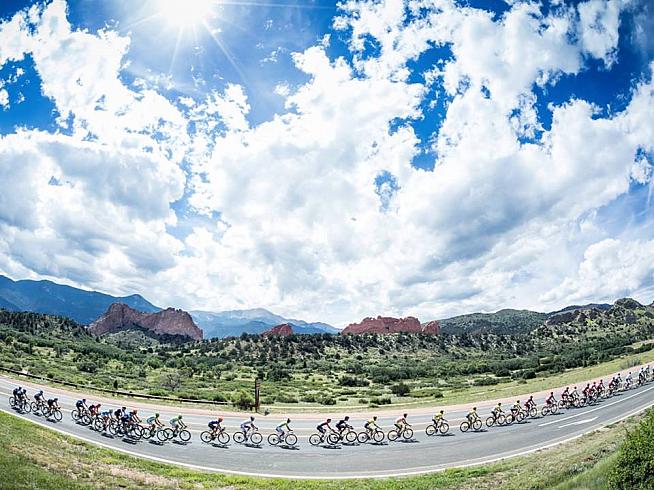 The four-day Colorado Classic stage race from August 10-13 will be an UCI 2.HC event, the level just below the very highest. Up to 13 elite WorldTour teams will race out of a total of 18 squads.
There will also be two-days of women's racing and a female pro-am circuit race at the Velorama festival.
It won't just be the pros racing.
"There will be multiple (participatory) rides," RPM spokesman Curtis Hubbard told Bicycling Magazine. "We're considering everything from amateur racing to fun rides on the course. The idea is not just to ride on the same course, but to really build events around that course."
Details will follow in short order according to organizers.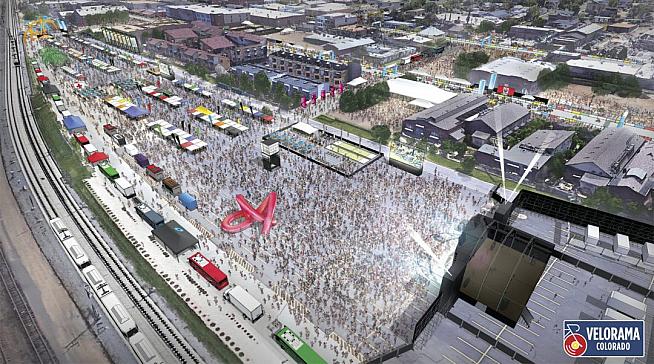 Velorama will be a huge "music, flea, beer and food" festival and bike expo over three days. Musically, it will be headlined by Wilco and Death Cab for Cutie. Saint Motel, La Santa Cecila, and the New Pornographers will also perform.
It will take over 12 blocks of the RiNo Art District in Denver as well as the mile-long parking lot of Coors Field, home of the Rockies.
Stages 3 and 4 will start and finish at the festival.
"Sustainability is the goal here," said David Koff, the chief of RPM Events. "We have focused on all elements on the cost side to try to make this more sustainable."
"We think that's an exciting way to help connect pro cycling with your average daily cyclist," Koff said. "It fits with our investors' approach. We view this as a large-scale community event with participation being a major part of that."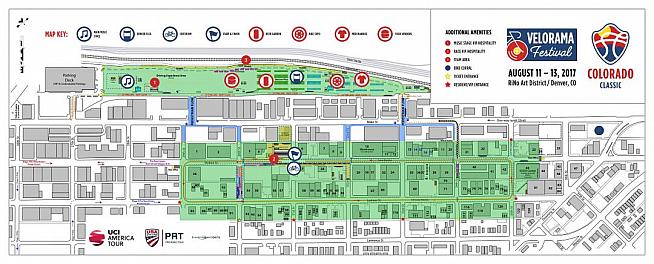 Tickets to the festival will be $35 per day with an early-bird price of $25.
Colorado Classic
Stage 1: Colorado Springs (Men and Women)
Stage 2: Breckenridge (Men and Women)
Stage 3 & 4: Denver (Men)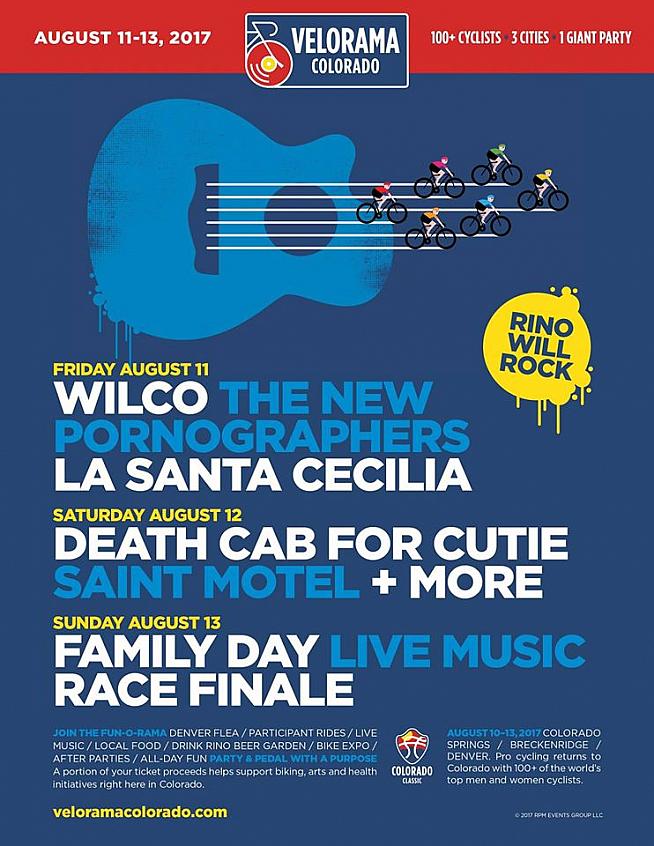 0 Comments