Switching from East Coast gravel to the high altitude version in the Rockies, Dieter Drake, of Tour of Battenkill fame, has teamed up with Colorado cycling mainstay Andy Bohlmann to create the Tour of Colorado Cycling Series.
The series will feature four rides in 2018 ranging from long-distance gravel grinders to a gran fondo on the tarmac. Fountain, Palmer Lake, Leadville and Mesa will be the host towns.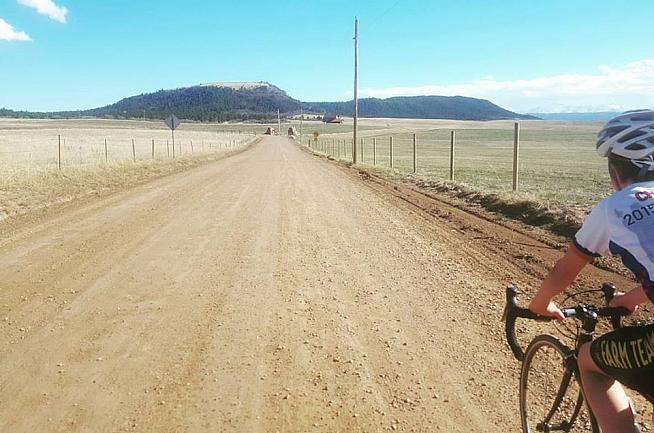 "Colorado is an amazing place for cycling and I am happy to showcase the state as we partner with Anthem Sports in this new series under the Tour of Colorado name," said Sand Creek Sports's Bohlmann in announcing the series.
"I have loved organizing Tour of Colorado events in the past and I am glad that this new series of the same name will serve the cycling community and some of the cities and towns that have supported us in the past."
Sand Creek Sports of Colorado Springs owns the "Tour of Colorado" trade name and has a track record back to 1990 in the state. Drake's Anthem Sports founded and ran the Tour of the Battenkill in New York State.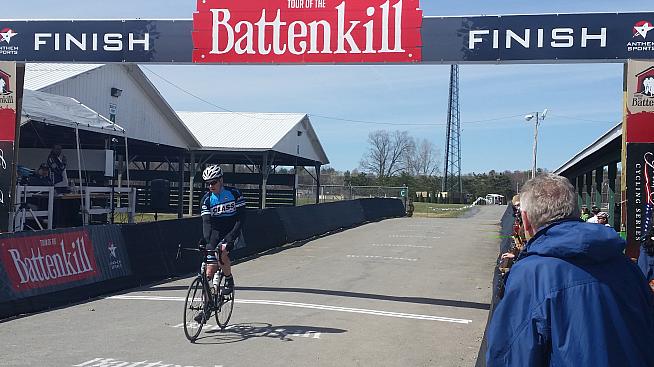 "Sand Creek Sports has been a great steward of this epic brand and we hope the new Tour of Colorado series of brings energy to cycling in the state of Colorado & participation by amateur & recreational cyclists around the USA and the globe," said Drake, who earlier this year sold Battenkill to Rugged Races, the Dragons' Den participant backed by Mark Cuban, organizers of the Rugged Maniac Obstacle Race and Mud Run brand.
"With so many different landscapes, interesting cities and towns, and great people across the state we're confident that our mission to bring cycling, tourism, and commerce to our host communities will be met."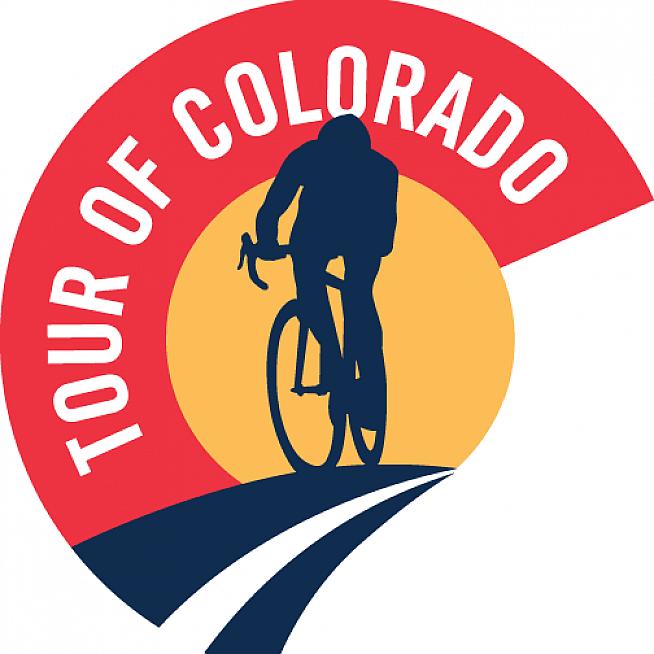 Friends for several years, Andy and Dieter believe they have identified "untapped, yet rapidly growing & tourism-friendly cities and regions in Colorado with the scenery and infrastructure that would be attractive to cycling tourists and travelers worldwide".
The 250 places at each event - one a month from May to August - are priced at $75 or $250 for the series. (There are 10 free slots for Active Duty Military, and discounts for public safety employees and military retirees. Speaking personally, it is good to see a registration category for 200 lbs+ Clydesdales.)
The 2018 Tour of Colorado Cycling Series
Fountain-Roubaix - May 12 - Fountain
99.8 miles, 2,311 feet of climbing
"Evoking it's namesake, the infamous Paris-Roubaix, the course has more than 80 miles of El Paso County, Colorado gravel roads." Starts and finishes in downtown Fountain.
Palmer Divide - June 9 - Palmer Lake
104.3 miles, 5,944 feet of climbing
"An epic challenge through El Paso and Douglas Counties with nearly 6000 ft of climbing and 98 miles of dirt roads -  a true gravel grinder!"
LEAD-BRECK Gran Fondo - July 14 - Leadville
133.6 miles, 7,970 feet of climbing
The looping course heads north to Frisco via the Freemont Pass. Then it's south to Breckenridge and the climb of the Hoosier Pass (11,452 feet). A long descent to Buena Vista will recharge the legs before the climb back to Leadville.

Powderhorn 100K - August 11 - Mesa
62.9 miles, 7466 feet of climbing
"The Powderhorn 100k is a scenic road and gravel tour of the Western Colorado region featuring high altitude lakes, alpine climbs, and epic views along the Grand Mesa Scenic Byway."
Series Support
Pace & follow vehicles
Neutral moto support
Police and/or course marshals at every critical intersection
Stocked rest stops
Complete course signage and markings
Periodic Brewing of Leadville will be supplying cold carb-heavy recovery drinks to accompany the local food at all four post-ride parties.
0 Comments