By Greg MacConnell
"Interesting," "bucolic," "challenging," "thoughtful," "well organized"...and oh yeah, "fun" are the words that come to mind when I look back on this year's Sean's Ride.
Sean's Ride is a charity event (offering 10 mile, 20 mile and 50 miles courses), held in historic Columbia County, a short 35 mile drive south east of Albany, New York.  This year 196 bicyclists registered and based on the comments I heard at the end of the ride, the event is highly regarded by my fellow riders.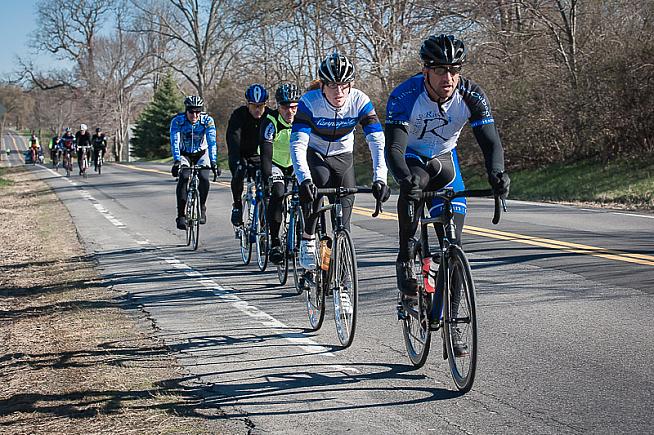 Sean's Ride, is part of Sean's Run Weekend which is in its 14th year and commemorates the life and tragic death of 17-year old Sean Patrick French, killed by a drunk driver on January 1, 2002.  Sponsorships and entry proceeds provide scholarships for worthy college students and support for high school programs combating underage drinking and drunk driving.
Over the years, Sean's Run Weekend has generated an impressive $195,500 in grants and scholarships for many deserving schools and students.
The "Ride" itself begins at the Fairgrounds in Chatham and, after collecting my commemorative Sean's Ride cycling jersey (they give out great gear), I queued up for the 8:30 AM 50-mile start with the 100+ other riders.  The event kicked off with seasonally nippy temperatures in the low 30's (hey, this is spring in the northeast after all) but quickly climbed into the 50's as the ride progressed.   The weather was sunny with a few intermittent clouds and a light breeze, gradually becoming quite pleasant.
Upon leaving the fairgrounds, the first thing the riders noticed is how well the course was marked and organized with strategic traffic control, allowing an easy transition as small groups formed and fell into the rhythm of the ride.  The course immediately left the Village of Chatham and wound rapidly through the small communities of Ghent, Mellenville, Claverack, Philmont and Greenport.  The roadways selected for the course had adequate shoulders and were wide enough to accommodate two riders abreast, which allowed faster riders to pass with ease.  Traffic was light over much of the "Ride," enabling easy conversation for the less serious among the group and few stops were necessary as the course judiciously avoids any busy intersections.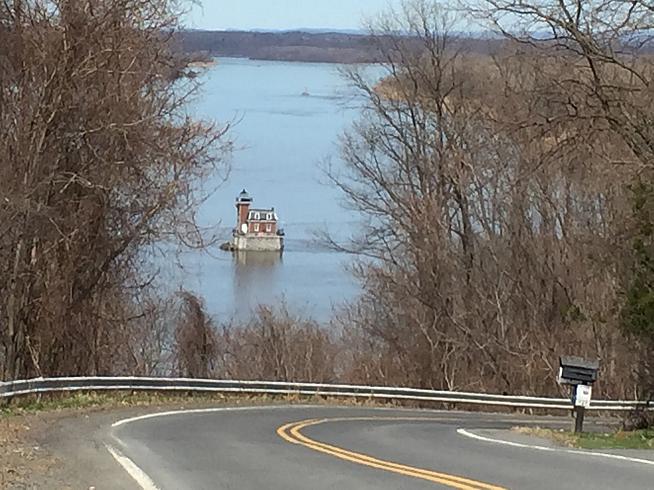 Along the way, riders were treated to a non-stop postcard of the Hudson River Valley, winding through scenic back roads, horse farms, small villages and a variety of interesting and pastoral terrain.  This is a course that is rich in natural beauty.  Every mile or so we crossed streams, rivers or passed small "duck ponds" too numerous to count, pretty cool scenery overall.
For an early season ride, the climbs and descents provided an interesting break from the hypnotic effect of continual "cruise mode" one normally feels with the rolling hills of rural Columbia County.  Three class 5 climbs (1.49 mi., 1.56 mi., and 2.43 mi.) were included in the overall 2,314 ft. total from start to finish.
Trust me, riders of all skill levels will enjoy this course. Advanced riders will appreciate the technical descents, intermediate riders will find the opportunity to "go solo" or join small groups and more casual riders will discover the climbs, while they may get your attention, are nothing too crazy.  Finally, wind-adverse riders (who isn't?) will love this course as it constantly switches direction, north/south/east/west, and with hedgerows, tree lined lanes and village streets, there are no overly exposed stretches prone to lengthy headwinds.
As riders approached the historic City of Hudson NY, (first City chartered in the US, circa 1784) the course, which is extremely well thought out, followed an escarpment overlooking the Hudson River and Catskill Mountains offered breathtaking views and spectacular vistas.  Upon arrival, the second of three rest stops can be found in Hudson and provided riders with clean rest rooms, and refreshments, along with a picturesque view of the Hudson River.  The first stop at the Mellenville firehouse was festive with a DJ blasting tunes and a large contingent of cheering volunteers offering sandwiches and fruit.
The 3/12-hour "Ride" flew by and before long we were re-entering the Village of Chatham, accompanied by a troop of intrepid unicyclists (thinking, dude THAT can't be easy.)  With my last bit of energy I spun up a couple of gears and raced past the last unicyclist, a small but powerful personal victory.  With my self-esteem securely intact, we finished at the Chatham High School and were greeted with music (the talented singer "Radeek" from Amsterdam, NY), refreshments (best submarine sandwiches and seafood chowder ever) and numerous events including Zumbathon, the Special Needs Kids Race as well as a large welcoming crowd.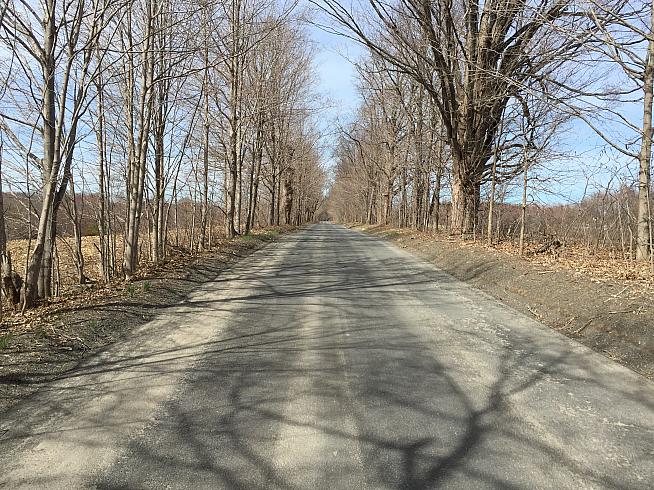 From start to finish Sean's Ride created a festive, interesting and fun event in an "athlete-centric" environment.  Organizer, Mark French and his Ride Committee, once again, did a superb job of running a first class event, which will, as always, be held again next April. For a very nominal contribution, the "Ride" is a positive way to commemorate this gifted young man and help others avoid the tragedy of drunk driving, and provide scholarship assistance for college bound high school students.
The "Rides" are presented by The Lofgren Agency, a Chatham-based insurance agency.  The 50-mile ride is sponsored by Hudson Design Group, the 20-mile is sponsored by New Leaf Tree Service and the 10-mile ride is sponsored by the Old Chatham COUntry Store and Café.
So, if you are looking for an early season ride that will test your winter-weary legs, while enjoying the natural beauty of historic upstate New York... take my advice, you'll want Sean's Ride on your calendar in 2016!
For more information on Sean's Ride check out: www.seansrun.com.
Sean's Run Weekend consists of Sean's Ride (10 mile, 20 mile, 50 mile courses) on Saturday and Sean's 5K Run and Meghan's Mile on Sunday plus numerous other events such as a Tribute to Victims of Drunk Driving and the World Championship Battle of the Belts, a contest to encourage use of seatbelts by teenagers.
See you next year...
Greg MacConnell, who lives in Upstate NY, is an avid and experienced road cyclist who logs an average of 1500 + miles per year during the short North County season.
0 Comments