Food. I love it. Buckets of it.
I'll eat anything - apple cinnamon oatmeal, peanut butter n' jelly on homemade bread, German potato salad, falafels, green bean garlic shrimp pasta, black bean chili, apple coleslaw fish tacos, New Mexican green chile enchiladas, French toast, fruit with yogurt, calabacitas with grilled steak, tortilla soup, slow cooked balsamic pork with sweet potatoes, grilled salmon with bok choy and pearl couscous, etc.
The list is endless - but brussel sprouts are not on it. Never will be. Ever.
(Read Granfondo.com's preview of the Mavic Haute Route Rockies)
(Catch up with all of John's training HERE)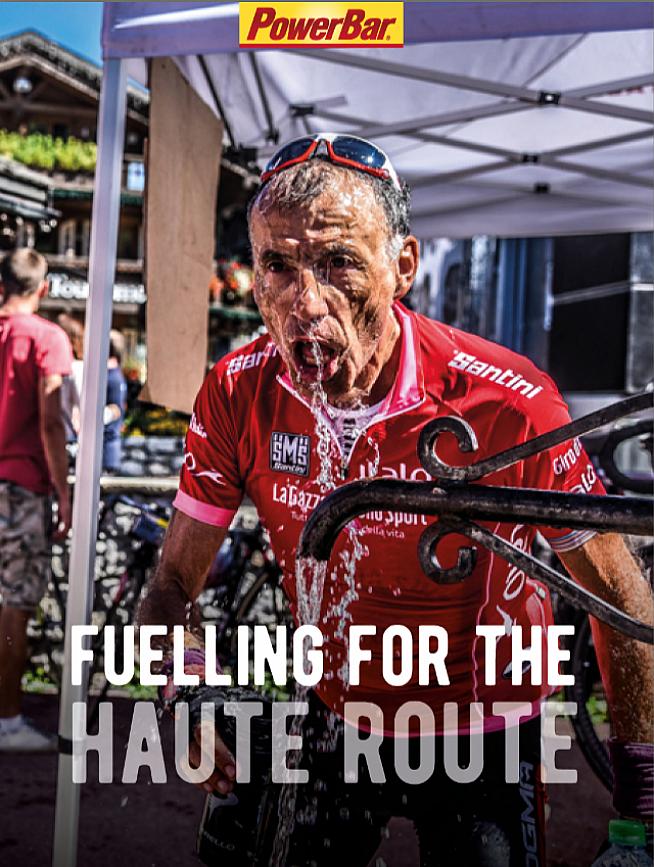 It's a good thing I love to eat since every day at the Mavic Haute Route Rockies I'll likely burn 4000 - 6000 calories. That's a lot of food to stuff into a little old man. Though, like anything else, you get good at what you practice, and getting it right is crucial.
After almost half a century on two wheels racing, training, delivering newspapers and just plain old riding around I've learned a thing or two about how to keep my motor running - most of the time. Here's my meat and potatoes approach to fuel Mavic Haute Route Rockies training: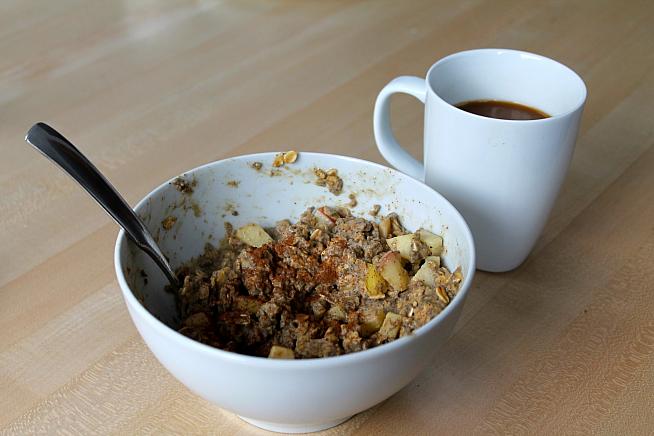 PRE-RIDE:
I keep breakfast simple and easy. Coffee, oatmeal, cereal, pancakes, waffles, fruit and yogurt are my staples. Easy to make (or find). Easy to eat. Easy to digest.  I like easy.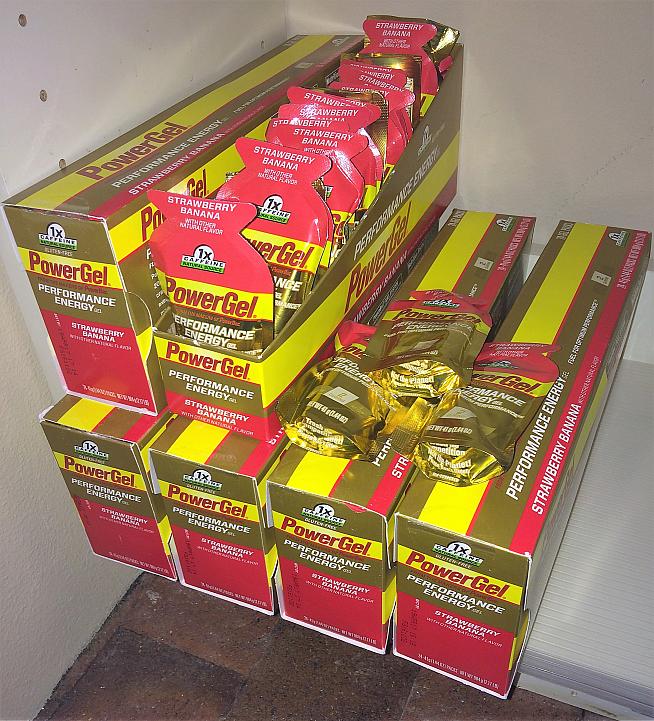 ON THE BIKE:
Unless it's very hot I just drink water, trying to consume ½ - 1 bottle per hour. Calorie-wise I prefer gels, PowerGel Strawberry-Banana w/caffeine is my go-to favorite. Easy to carry, eat and digest. Plus, gels facilitate Formula 1 quick feed station stops - grab a handful of gels, fill bottles and get back to pedaling. Although, I once grabbed a dozen homemade chocolate chip cookies that were delicious!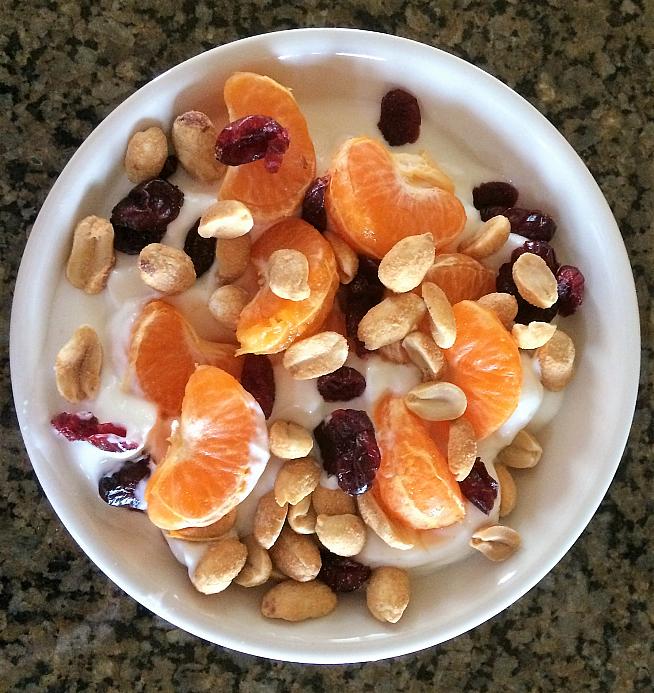 APRÈS RIDE:
Within a few minutes of finishing a ride I start eating. Consuming calories and protein to start the recovery process is paramount. Usually, I'm hot and tired so cool and refreshing Greek yogurt with fruit and nuts is perfect. I make it before heading out so my post-workout foggy brain doesn't have to think. Homemade smoothies with the same ingredients plus fruit juice and ice is also great.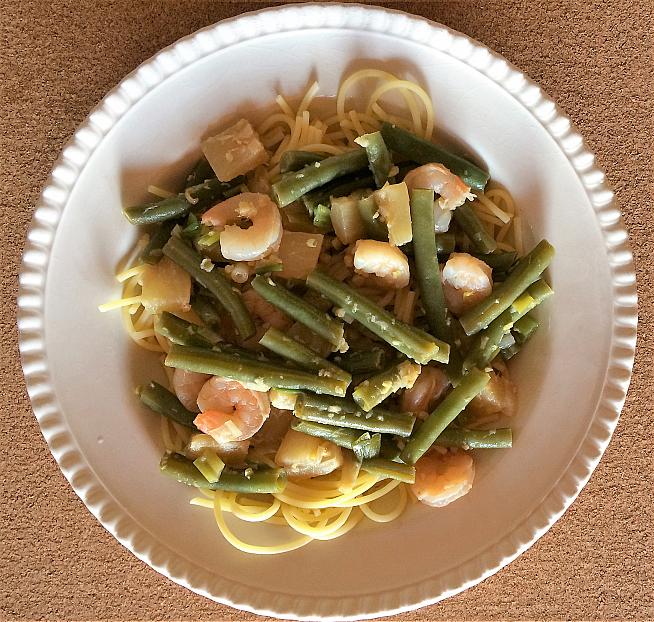 MAIN MEAL(S):
I prefer two well balanced meals rather than one. An hour or so after finishing a ride I'll eat the first main meal. Mrs. Bucket Rider freezes Top Chef worthy leftovers so all I have to do is warm it up - remember, I like easy. Later on, when it's time to eat again, I enjoy a second main meal/dinner with lean protein, fresh vegetables and more pasta. Yum!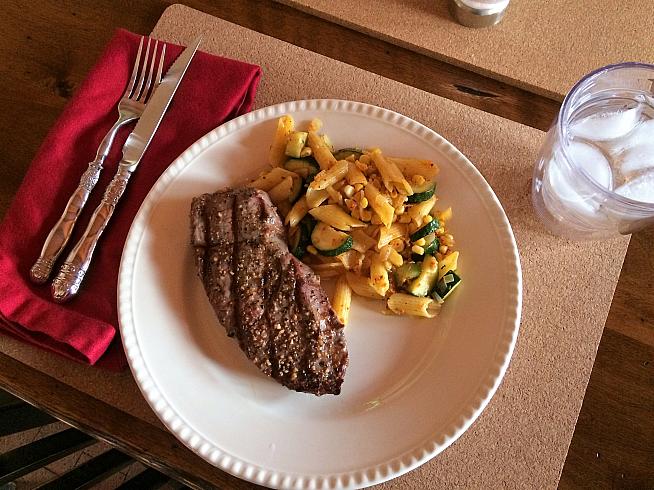 WEEKLY TRAINING TIDBITS
MILES: 381
HOURS: 19:45
RIDES: 5
ELEVATION GAIN: 25,328
KILOJOULES BURNED:  11,424
GELS CONSUMED:    23  
BOTTLES DRAINED: 11
TRAINING TUNE:  JAMBALAYA, HANK WILLIAMS
DAYS TILL MAVIC HAUTE ROUTE ROCKIES: 33
(Catch up with all of John's training HERE)
Stay tuned for another Mavic Haute Route Rockies training update next week...
Cheers and have a great ride. What's on your bucket list?
John is a former faux pro racer enjoying life as a geriatric cyclist in search of great bucket list rides to keep him in shape and out of trouble - well, at least in shape. 
He writes about his Bucket Rides in all their variety and glory for Granfondo.com. See his other pieces here
0 Comments