With my Mavic Haute Route Rockies training done and dusted I start pulling together all the gear to get me through the event. Doing a week-long, point-to-point race requires a bit more logistical planning than your average every-day gran fondo.

Actually, it requires a lot more planning and forward thinking to have the right stuff at the right time - when you need it.  Forgetting to bring something as simple as spare safety pins to pin on a number can wreak havoc while trying to get ready each morning. Or not packing the right post-ride clothes in your finish-line bag might mean sitting in a wet, smelly, salt-covered kit for hours after a stage - while everyone else keeps their distance.
(Read Granfondo.com's preview of the Mavic Haute Route Rockies)
(Catch up with all of John's training HERE)
Thankfully the Haute Route folks take care of many basic day-to-day needs (lodging, luggage transportation, breakfast and lunch), but each rider is charged with bringing what they need to have a great race. So, in my case that means making a list - or four.
Now, I just need to convince my wife to play Team Director, Chef, Soigneur and Photographer for the week - of our anniversary.
"Hey babe, how about we head up to Colorado. Just the two of us. It will be fun."
She just rolls her eyes.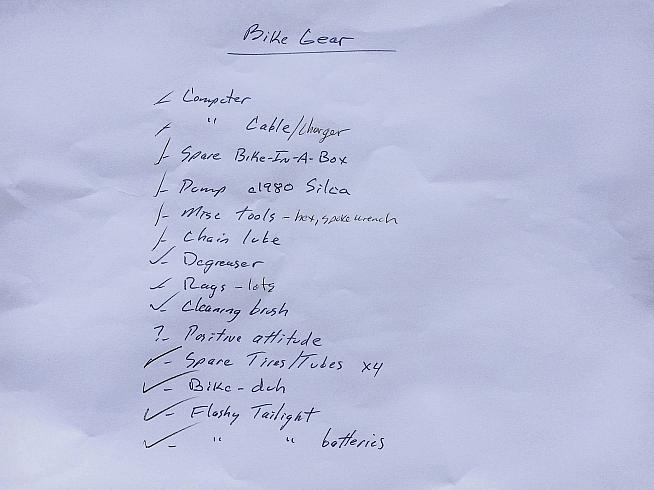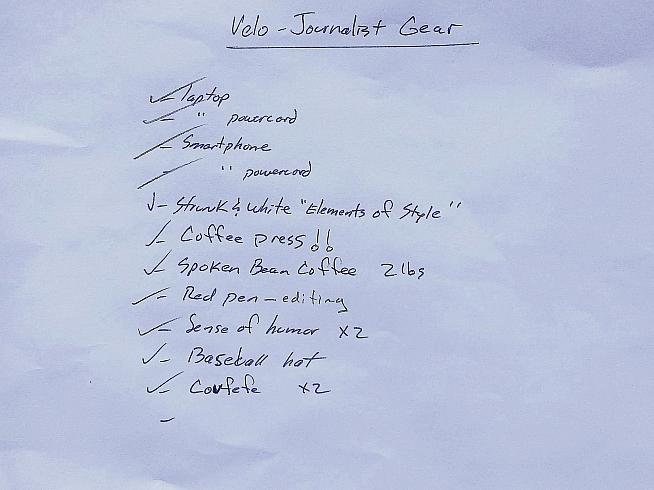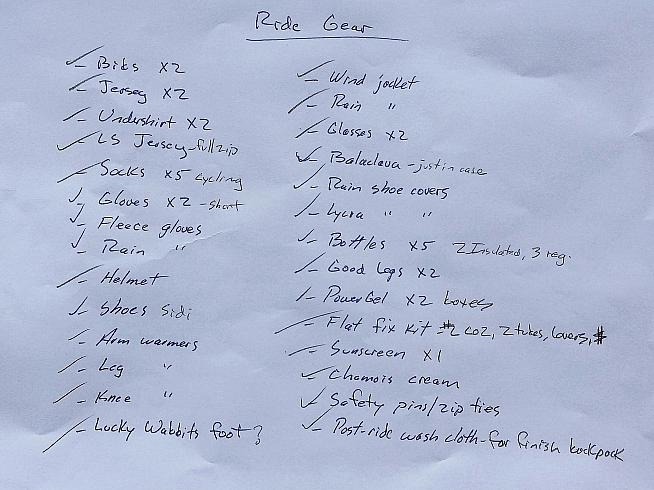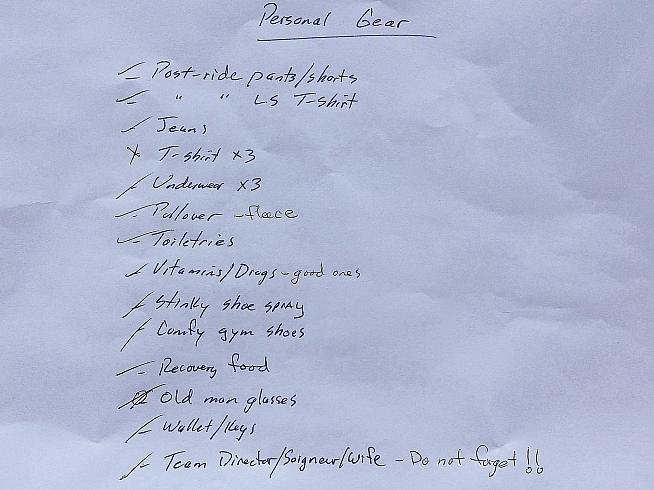 WEEKLY TRAINING TIDBITS
MILES: 288
HOURS: 14:21
RIDES: 5
ELEVATION GAIN: 19,650
TRAINING TUNE:  WHAT YOU NEED, INXS
DAYS TILL MAVIC HAUTE ROUTE ROCKIES: 4
TARGET POWER TRAINING ANALYTICS FOR STAGE 1:
- CHRONIC TRAINING LOAD 136
- ACUTE TRAINING LOAD 104
- TRAINING STRESS BALANCE +32
LOOK FOR DAILY STAGE UPDATES BEGINNING SATURDAY!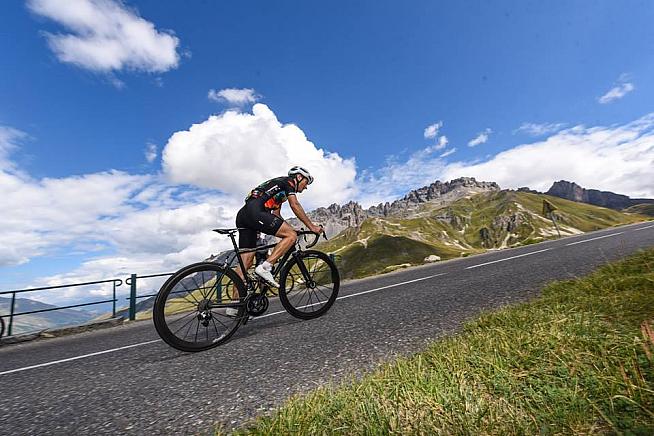 John is a former faux pro cyclist enjoying life as a geriatric rider in search of great bucket rides to keep him in shape and out of trouble - well, at least in shape
He writes about his Bucket Rides in all their variety and glory for Granfondo.com. See his other pieces here
0 Comments