Stage 5, Wednesday, June 28
Start - Avon. Finish - Snowmass Village
102 miles / 164 kms
8,850 feet / 2,700 meters
Highest Point - 12,095 feet / 3,687 meters
Passes - Battle Mountain, Tennessee Pass and Independence Pass
Ride Time: 6:04:41
Stage Time: 3:27:58
TSS/Suffer Score: 326
Position on Day: 60
Overall GC Position: 70
50-59 Male Position on Day: 4
50-59 Male GC Position: 7
Haute Quote: "Independence Pass...it's just brutal."
"Stick like Velcro to Volker." Those are the last words I hear from my Team Director (aka Mrs. Bucket Ride) before I head to the start line.  makes it crystal clear I'm not to lose any more time to him today, and if possible, gain back the precious seconds I lost yesterday.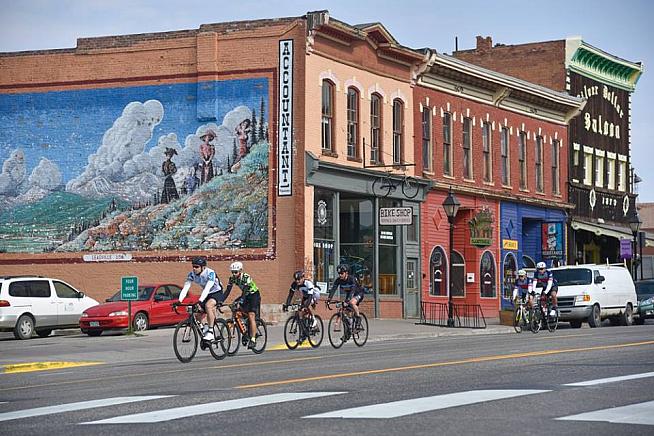 With my marching orders in hand I roll out with the peloton at 6:30am sharp, heading to Snowmass Village. With three mountain passes to climb including iconic Independence Pass at 12,095ft I need every advantage. So earlier I installed my ultra-lightweight skewers (saving 12.47 grams), removed my flashy tail-light thingy (saving 56.61 grams) and put on my lucky Bucket Rider Blue shoe covers that served me so well in Stage 2.
(Read the Bucket Rider's Despatches From Each Stage of the MHRR)
(Catch up with all of John's Haute Route training HERE)
(Read Granfondo.com's preview of the Mavic Haute Route Rockies)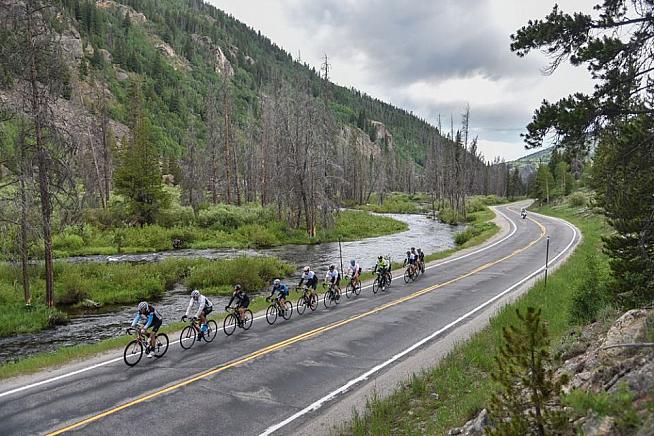 The peloton quickly separates into groups of similar abilities on the climb up Battle Mountain. It's not too tough and I comfortably sit in a group of 20 riders. Shortly after the summit we start ascending Tennessee Pass which is nice a gentle climb for a change. I'm feeling pretty good and at the end of the timed segment in Leadville and outsprint Volker to pick up six seconds.
The next timed segment is on dirt where Volker pushes hard on the climb, but I manage to claw my way onto his wheel before outsprinting him once again to pick up four more seconds.
Now the real competition starts at the foot of Independence Pass. With 17 miles of road and 4,000ft of climbing up to the snow covered summit there is no easy way up this beast. It hurts - everyone.
Our group now dwindles to 10 riders, including Volker and my riding pals Sauli and Brooke.
I'm on Volker's wheel.
As we grind slowly up the mountain riders struggle to turn pedals, keep fatigue at bay and breathe. Several times I think "That's it. I'm done". Somehow I manage to hang-in until things ease up a bit.
After what seems like an eternity we see a 3-miles-to-go marker while staring at the final series of switchbacks towering above us like a wall. With a mile left the group starts to break up. I pull ahead of Volker. At the summit Sauli picks up the pace and leads me out. I sprint over the timing strip using all my remaining oxygen and muscle power.
I'm spent, wasted, done.
Volker rolls over 20 seconds later.
Mission accomplished. 30 seconds gained today.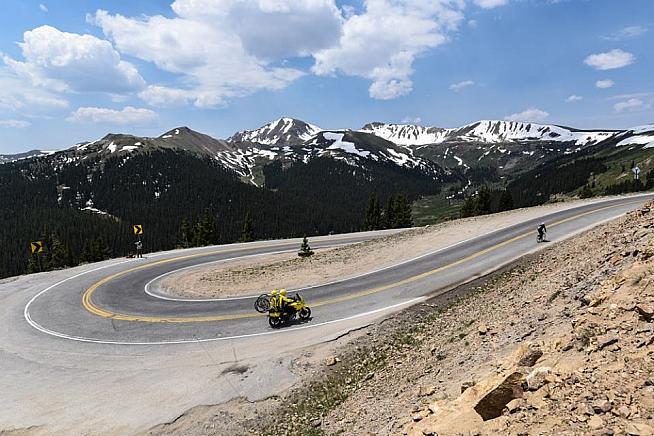 My Team Director is pleased and as a reward hands me the glasses I lost on Stage 3 - which she recovered at MHRR lost and found.
Tomorrow we do it all again...106 miles from Snowmass Village to Crested Butte including 45 miles of dirt and my most hated climb - ever,  Kebler Pass.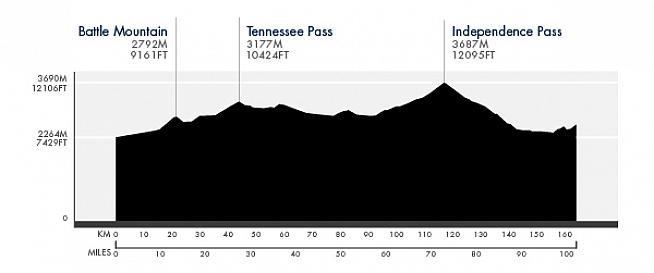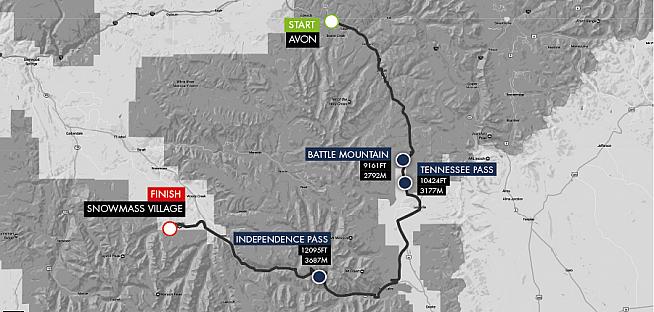 John is a former faux pro cyclist enjoying life as a geriatric rider in search of great bucket rides to keep him in shape and out of trouble - well, at least in shape. 
He writes about his Bucket Rides in all their variety and glory for Granfondo.com. See his other pieces here.
0 Comments