By Naomi Brown
There are really only two seasons in South Texas: Hot and Not Too Hot.
Sometimes, we Houston cyclists are treated to a few days of nice weather blissfully devoid of blistering, eye-melting heat.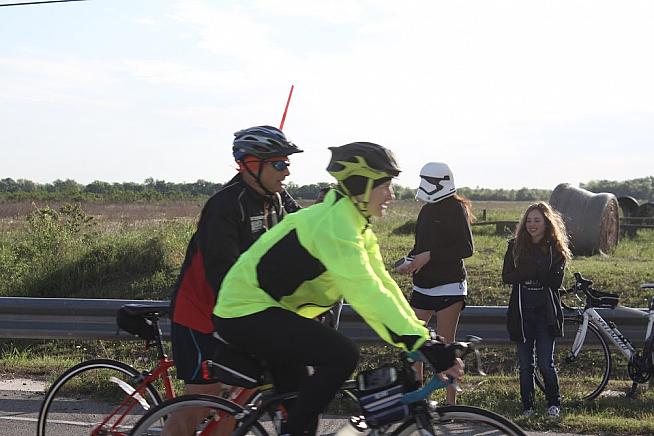 The Fort Bend Education Foundation Expedition, an annual fundraising ride supporting teacher grants lucked out: the weather for the day was clear and promised the 600 who rode the 20, 50 or 77 mile options a good ride.
The sun broke neatly on Missouri City, Texas, as riders lined up to depart for their selected ride distances promptly at 7:30 am.
I opted for the 77-miler. What the heck, right?
"Go big or stay home" is my motto when it comes to supported rides. I'm a year-round cycler, and was dressed for the day's promise of warm weather, despite the lingering, early morning chill
Going south with the stronger riders, my group hit our pace-line stride of 18-20 mph, all the way through Fort Bend County. Having burly police at major intersections makes for a safe, calm mind set generally unavailable during my own rides with a few friends.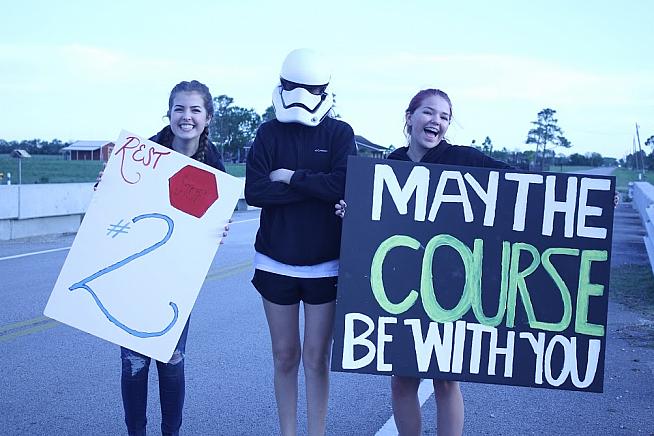 renna Cosby, Executive Director of the Fort Bend Education Foundation, recruited local district high schools to host themed 'Break Points,' with costumed students cheering riders on and providing food and water.
My ride went terrific, if somewhat mindless, until it was time to turn north in Brazoria County.  We had about 40 miles left, with a stout head wind bearing down on us.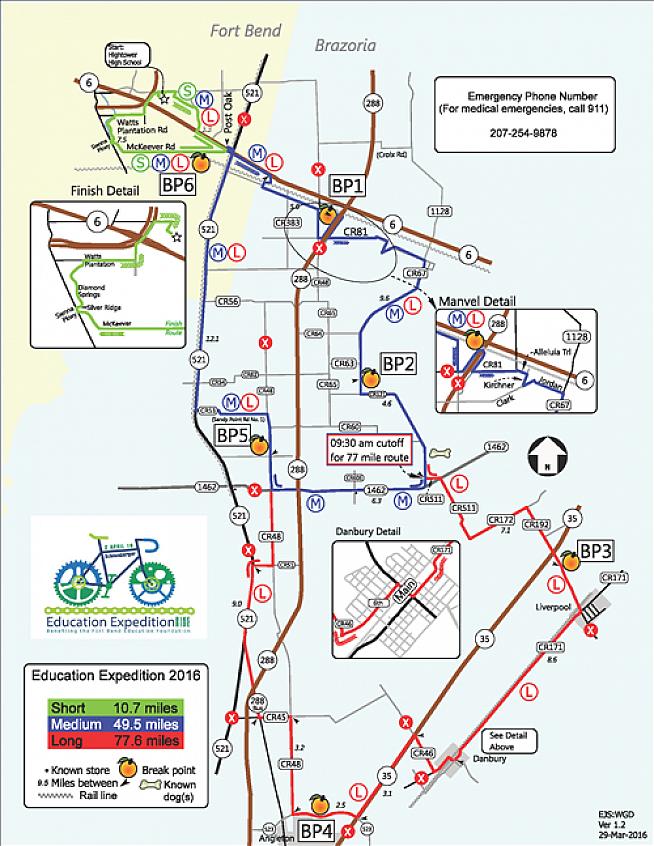 I decided to be smart: find the widest, fastest cyclists possible, tuck in behind their pronounced posteriors, and draft.  I pulled in to Break Point 5, sighing heavily as I eyed the flags flying stiffly in the hard wind. This was going to be work.
There were at least 40 miles to go. Resistance training is fine, but fighting a potent head wind seemed like a bad idea when there are other options available.
Old Glory was pegged straight out; I predicted a 25 mile per hour wind as I fueled up for the grind back north.
Yes.
I really needed to draft and spotted two perfect candidates: two very wide young men, wearing brightly colored kits stretched tight across muscular quads and backs.
Mentally referring to them as "cycling mullets" (party in the front and business in the back), I politely introduced myself, asked to join them and we three took off against increasing head winds north.
These gentlemen pulled like pros, graciously allowing me to draft up highway 521 all the way back to the start, defying the worst of the head wind and increasing heat.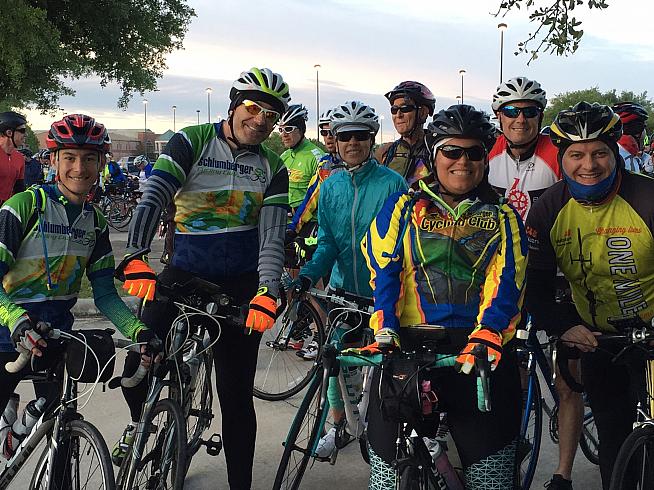 I would have bought them lunch when we completed the ride, but we were treated to a great lunch at the finish ... something the Expedition does well: feeding hungry riders.
After the ride, I voted for my favorite Break Point, drank another bottle of water and peeled off my sweaty kit for a dry ride home.
It was a great ride. I thanked the Foundation, the students and most of all, my new pals.
0 Comments