Gran fondos, or, "great rides," as they're known in Italy, continue to gain popularity with more and more riders (and licensed racers) participating, and with good reason. As traditional road races disappear faster than a watermelon in the hands of Gallagher, gran fondos are growing exponentially by offering a unique combination of cool venue, spectacular scenery, challenging course, exciting media coverage, superb organization and grassroots competition for everyone.
With the grueling job of riding, reviewing and writing about these events, I have the opportunity to experience many, especially in my backyard - Western USA and Canada.  Here are my top picks for 2018's Best of The West Gran Fondos.  You can't go wrong adding one (or three) to your 2019 bucket list.  
Cheers, John "The Bucket Rider"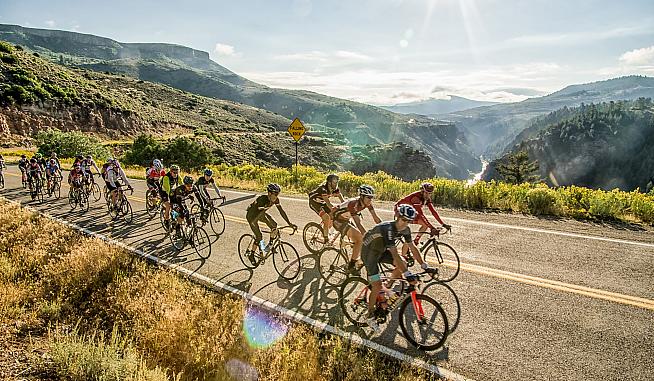 West Elk Bicycle Classic, Gunnison/Crested Butte CO, 135 miles, 11000', September
After skipping 2017 WEBC came back to life this year, thankfully. With wonderful Southern Colorado as a backdrop, rural roads, kick-ass climbing (Kebler Pass) and a roaring party in Crested Butte to finish things off this event gives new meaning to the term "epic ride". Plus see how you stack-up against the "old man", six-time Leadville champ and Pro Dave Wiens who usually wins and takes home the custom elk antler trophy. 2016 ride report where I found Dante's 10th Circle of Hell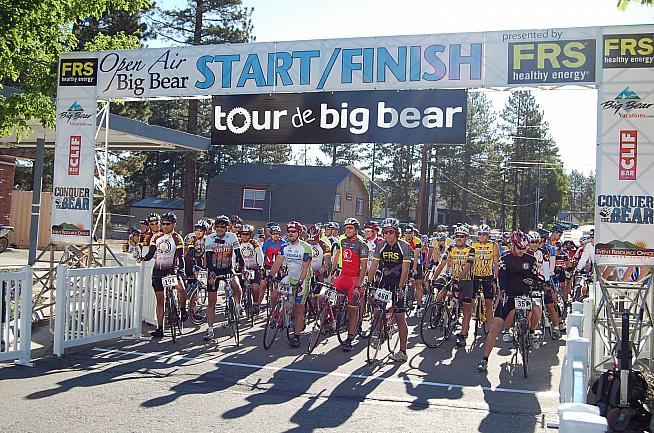 Tour de Big Bear, Big Bear CA, 107 miles, 9000', August

SoCal gran fondoing doesn't get much better than riding at 7000' in the cool air of San Bernardino National Forest in August. If you train at sea level don't be surprised if it feels like you are breathing through a straw and can't generate power, you can't. Without acclimatizing power is down by 15-20%, so don't over-do it. Sign up for the HC version at 125 miles with 12000' climbing if you think the regular gran fondo is just too easy.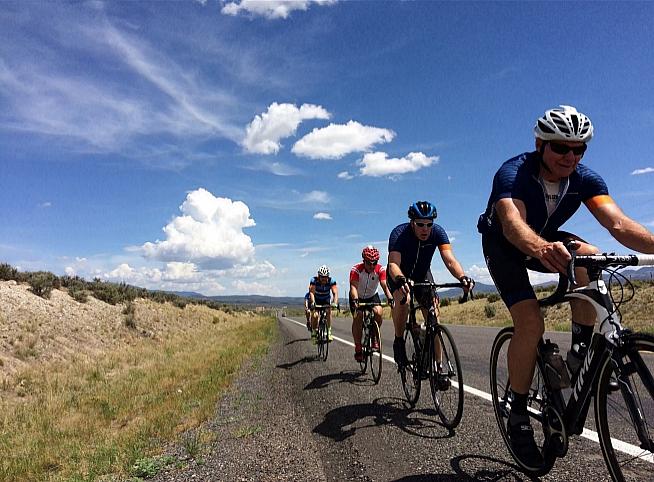 Desperado Duel, Panguitch UT, 104 miles, 3200', July

Offering the best of Southern Utah via bike this event is a real treat.  Hoodoos, gradual climbs, fun descents and a wonderful bike path make it perfect for riders of all abilities. Expect the pointy end of the pack to average ~25mph, but with great aid stations and many picture-perfect views riders often take time to savor Southern Utah. Read my 2018 stand-up herky-jerky pedal coast pedal ride review here.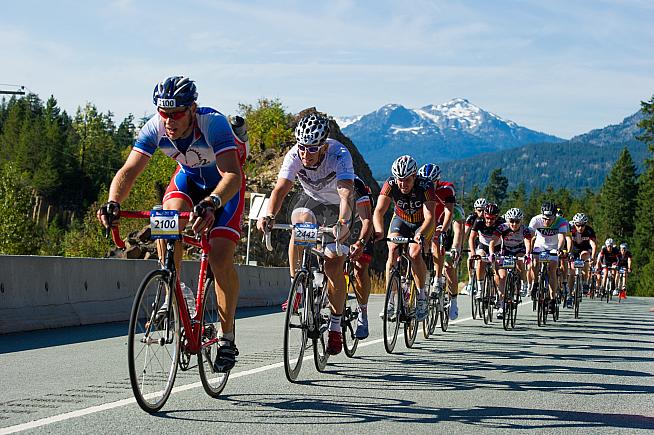 RBC GranFondo Whistler, Vancouver BC, 76 miles, 6200', September 

Full disclosure - I've not ridden this one, but it's on my list. Several trusted friends swear it's "bucket list worthy" to start at the Pacific Ocean and finish high in the sky atop Whistler. Plus, I hear Vancouver is a happening place to visit. If you ride in 2019 you might qualify for the UCI Gran Fondo World Championships to be held in Vancouver on the same course in 2020. Read what it's like to ride the World Championships here.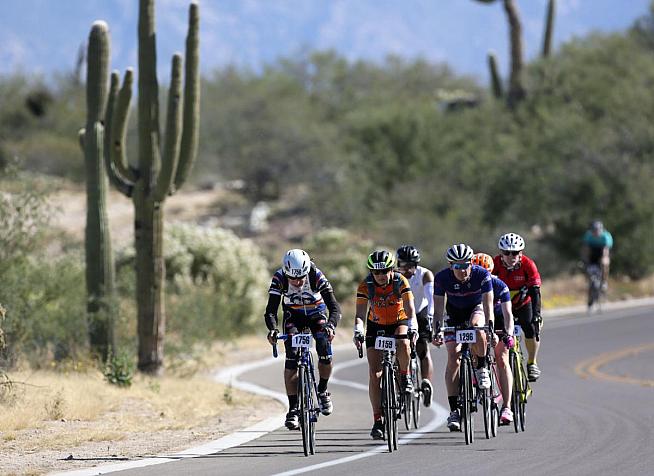 El Tour de Tucson, Tucson AZ, 102 miles, 3500', November

A perfect way to end the season in sunny, warm Tucson. With close to 10000 riders, this cycling friendly town rolls out the red carpet. If you want to start up front better be a licensed Cat 1/2, Pro or somebody who knows somebody who knows somebody. The front group races aggressively while everyone else enjoys riding past Saguaro cactus and working with new friends. Expect an arroyo crossing or two to make things interesting - especially if it's raining. 2015 GranFondo.com ride report.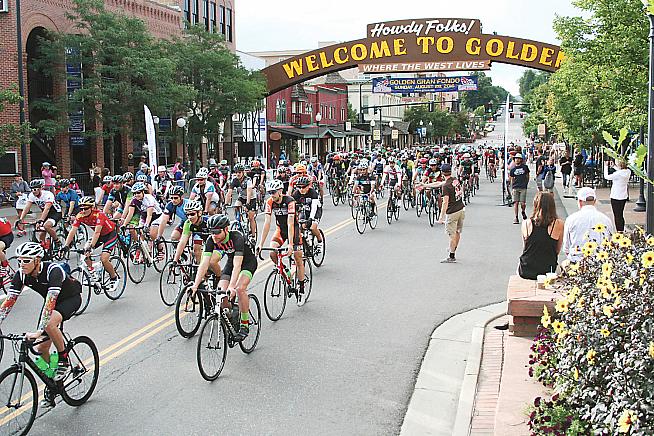 Golden Gran Fondo, Golden CO, 91 miles, 11000', August 

Just a stone's throw from Denver, Golden is a hip little town with plenty of brew pubs, restaurants and activities to keep companions happy while this course kicks your ass. With a shark-tooth profile that climbs up into the Front Range on paved - and a few dirt - roads this course thrills every minute. 2016 climbing in a painful style, painfully, with much pain ride report.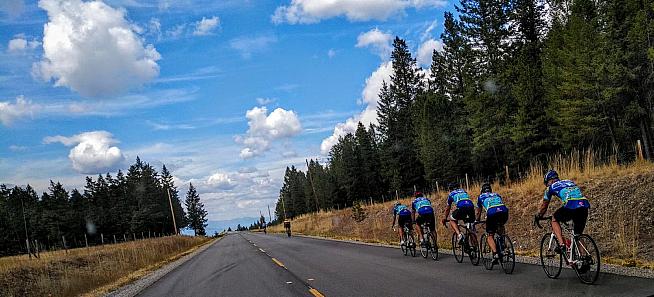 Kooteney Rockies Gran Fondo, Cranbrook BC, 98 miles, 4300', September 

Starting and finishing at the beautiful old St. Eugene Resort with breathtaking mountain views in every direction as well as a golf course, casino and spa this gran fondo really delivers, both on and off the bike. Enjoy rolling out on the North Star Rails 2 Trails path as it winds 17 miles through old growth Canadian forests to Kimberly's wonderful Bavarian Platzl. Eh, read the ride report here.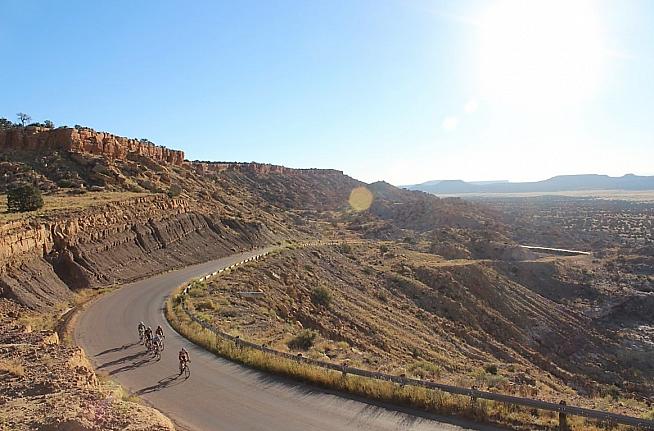 Tour de Acoma, Acoma NM, 100 miles, 2500', September

Showcasing The Land of Enchantment, this event takes riders back in time through historical pueblo lands, up sheer walled mesas and past stunning cities perched atop monoliths. Win and take home one of the coolest cycling trophies on the planet - custom handmade Acoma pottery. 2017 ACK-uh-muh ride review.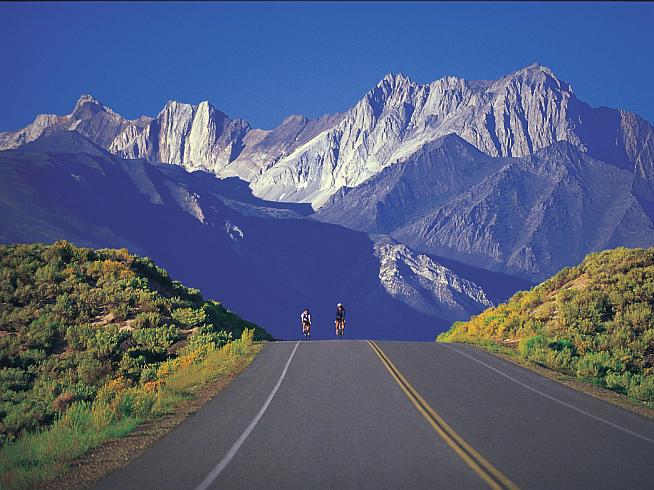 Mammoth Gran Fondo, Mammoth Lakes CA, 102 miles, 6600', September

Located on the peaceful and stunning eastern slopes of the Sierra Nevada far from urban jungles Mammoth is simply amazing. Not only are the views Ansel Adams postcard worthy, you'll enjoy 75 miles on roads closed to traffic. Yes, that means NO cars. If that's not enough, aid stops offer hard-to-pass-up delicacies like chocolate covered bacon, chocolate covered espresso beans and red vines - not chocolate covered. Hanging with the front group of licensed racers is easy for the first few miles, its downhill, after that all bets are off.

John is a former faux pro racer now faux pro journalist in search of great bucket list rides to keep him in shape and out of trouble - well, at least in shape.

He writes about his Bucket Rides in all their variety and glory for Granfondo.com. See his pieces here

0 Comments