Stage 2, Sunday, June 25
Start - Boulder. Finish - Winter Park
80 miles / 129 kms
10,880 feet / 3,300 meters
Highest Point - 11,307 feet / 3,440 meters
Passes - Magnolia Drive, Central City Parkway Climb and Berthoud Pass
Ride Time: 5:56:22
Stage Time: 3:37:01
TSS/Suffer Score: 371
Position on Day: 58
Overall GC Position: 60
50-59 Male Position on Day: 6 (-24:41)
50-59 Male Overall GC Position: 6 (-40:46)
Haute Quote: "The first climb Magnolia is really, really hard.  Hope for the best."
The day starts like a Road Runner cartoon where Ralph The Coyote and Sam Sheepdog greet each other before starting work...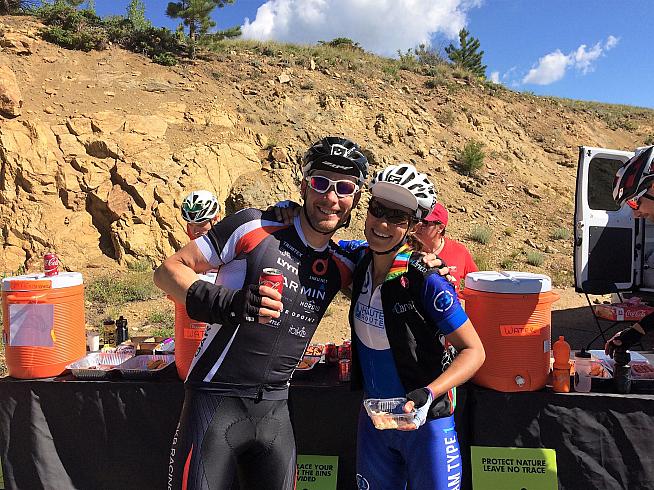 "Good morning Brooke."
"Good morning John."
 "How are you?"
"Great."
"How'd you sleep?"
"Good."
"Ready for today."
"You bet," Brooke says as she dodges a crash right in front of her at the foot of Magnolia Drive.
Yesterday Brooke Mead, Sauli Haahtela and I worked well together. Like many riders at the Mavic Haute Route Rockies we quickly bonded on the road and now share a common goal - survive to the finish every day. Helping one another with idle chit-chat to keep our minds off the pain, encouraging each other to hang-in there and keeping the pace up are what Haute Route friends do.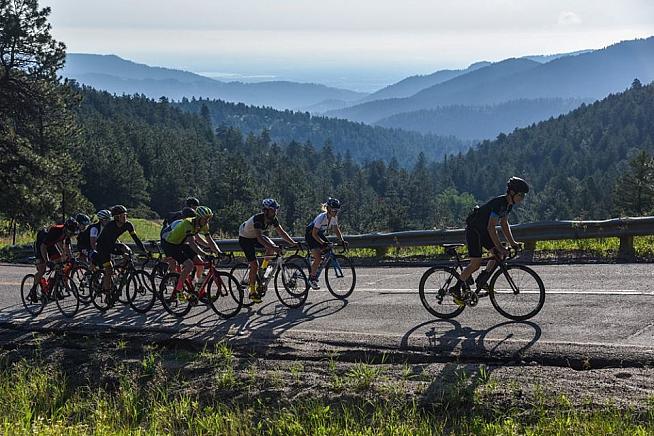 With today's monster stage starting out one of the steepest climbs in Colorado (Magnolia - 4.5 miles averaging 10% with sustained ramps at 15%) the only thing I look forward to this morning is riding with my new peeps Brooke and Sauli.
Sure enough, all three of us coalesce on Magnolia and spend the day suffering more-or-less together.
Personally, I have a great ride, although at the start line nothing is ever guaranteed.  Some days you're the bug, others the windshield. Today I'm a windshield squashing everything the course can throw at me.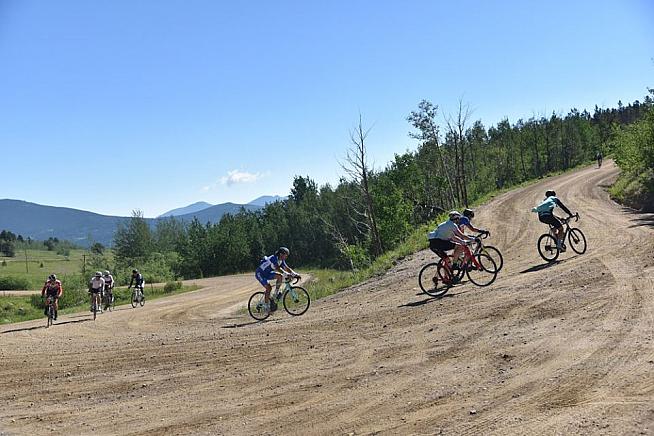 I ride strong and steady up Magnolia, across the Peak-to-Peak Highway and through the final dirt segment.  On the last climb up Berthoud Pass my rear tire goes flat and I quickly change it, not letting misfortune ruin my day.  Although I loose contact with Brooke and Sauli I still ride well up Berthoud to the 11,300ft summit finish.
In the end, my efforts pay off as I move up the overall leader board to 60th, but only manage to gain one place in the Old Guys Who Probably Shouldn't Be Doing This Category.
John is a former faux pro cyclist enjoying life as a geriatric rider in search of great bucket rides to keep him in shape and out of trouble - well, at least in shape. 
He writes about his Bucket Rides in all their variety and glory for Granfondo.com. See his other pieces here.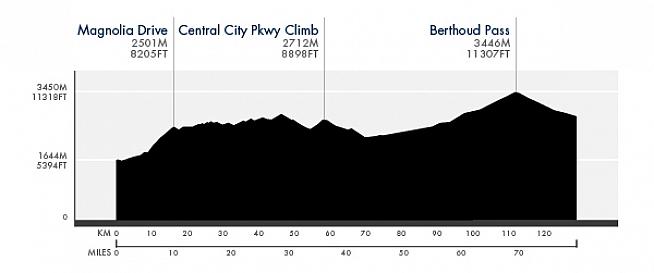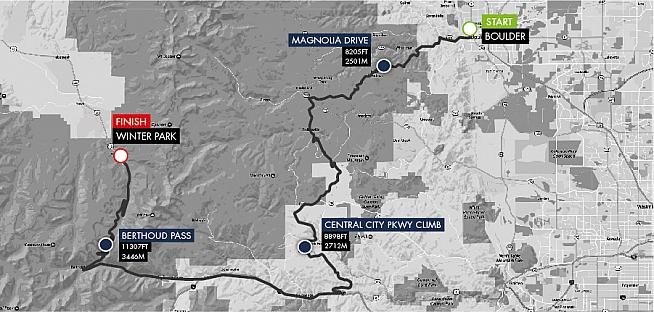 0 Comments