Stage 3, June 26
Start - Winter Park. Finish - Avon
95 miles / 153 kms
6,630 feet / 2,000 meters
Highest Point - 8,901 feet / 2,713 meters
Passes - Cottonwood Pass, Trough Road and Wolcott Climb
Ride Time: 5:04:51
Stage Time: 2:07:23
TSS/Suffer Score: 313
Position on Day: 69
Overall GC Position: 61
50-59 Male Position on Day: 7
50-59 Male GC Position: 6
Haute Quote: "After the last two stages, today will be pleasant."
Early morning deep in the narrow valley surrounding Winter Park Resort is cold and sunless. In June, lows are near 40 and the sun takes its time before making an appearance, especially at 6:30 as riders line up for the start of Mavic Haute Route Rockies Stage 3.
On Winter Park Drive riders shiver and rub their legs to warm up in the starting pen. Next to me is rider #244 - Mark Fuller from Tucson. We chat for a few minutes and he stares at my handlebars.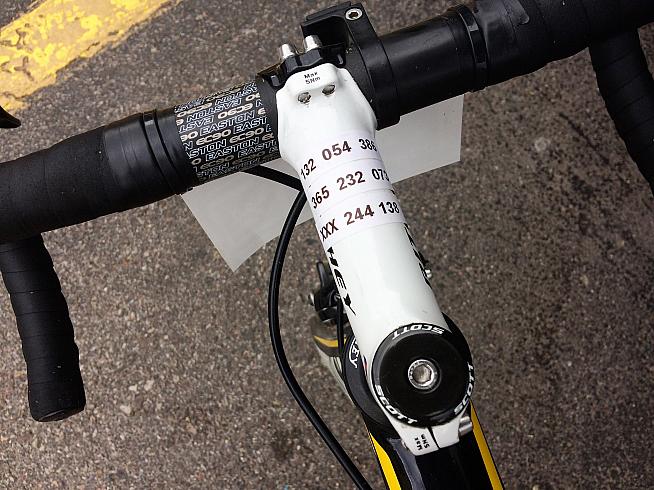 "What are those numbers on your stem?"
"Notes showing riders ahead and behind me on GC."
"50-59 category competition?"
"Yep."
"That's my number," as he points to #244.
"You're just behind me, but within striking distance."
"We'll see. Have a great ride."
"You too."
400 riders lurch forward for a fast massive group descent into town. Stomachs turn. It's cold and we're bombing down Highway 40 with riders of varying ability on a road covered with cracks and post-winter potholes. Everyone survives, but the smell of brakes burning carbon rims is in the air.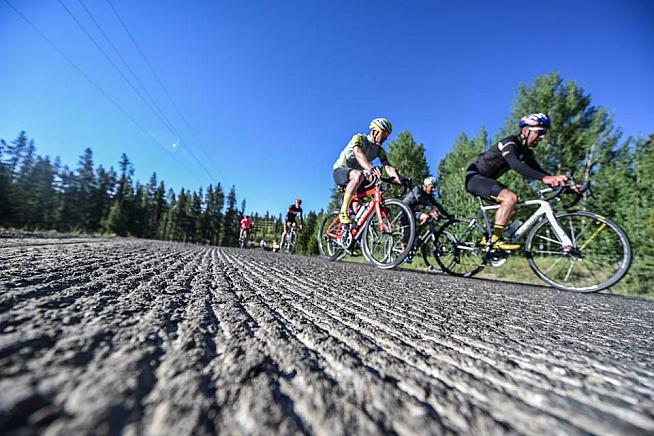 Today is a relatively flat stage with two timed paved segments and two timed dirt segments. The first feels like a road race with a huge field.  With old legs that take an hour or so to warm up I struggle to find a comfortable intensity.
By the time we reach the 2nd segment up Cottonwood Pass on dirt I'm feeling pretty good and ride well.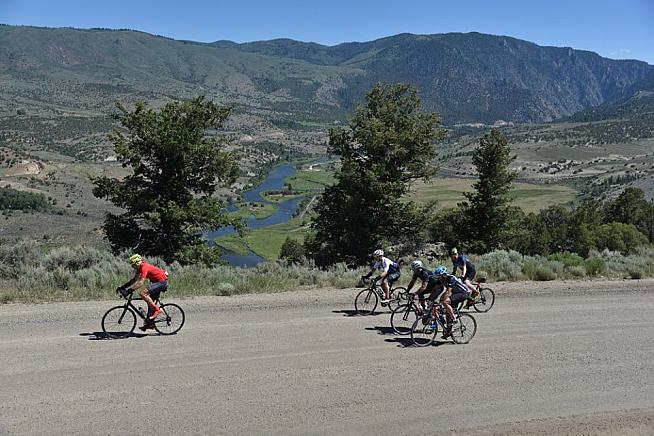 With 30 miles to go before the 3rd timed segment the front group of 70 riders reassembles and rolls a nice double-wide paceline into Kremmling. Then we start the 20-mile Trough Road dirt segment, or what I now call the Trough Road 'A' ticket theme-park ride. After climbing to the top it's a 40mph rollercoaster descent on hard-pack dirt with a few washboards, high-speed turns and some ass-puckering.
Finishing the segment with Sauli and Brooke we stop to fill bottles at an aid station where I promptly lose my glasses. No idea what happened to them, but I jokingly ask Sauli to tie a string to me and guide me the remainder of the ride. Luckily, I have a spare pair in my "Bike-In-A-Box" box to use for the remaining stages.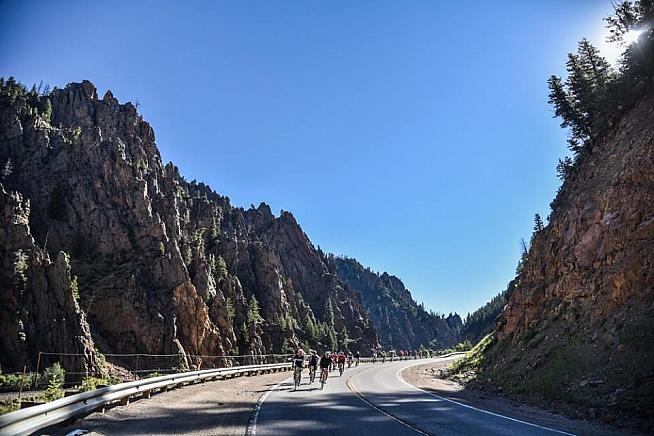 Now with one last timed climb on pavement and temps near 80 I can't wait to get this stage over. It's only a 5 mile climb up Wolcott Gap at 5%, but it takes full concentration and a lot of sweat to reach the top. Then we ride a nice easy 15 miles into Avon/Vail to finish the stage.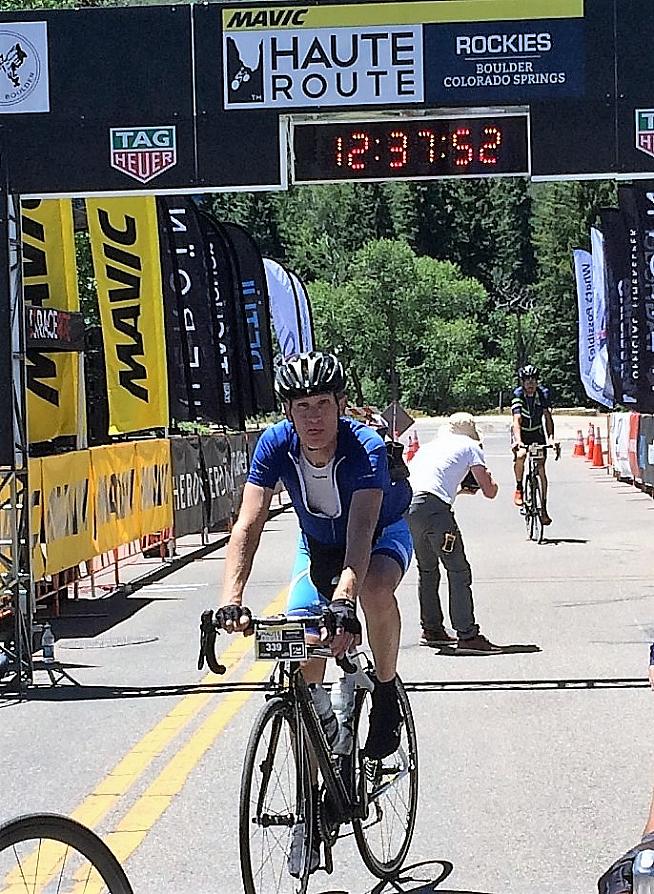 Like most all of us today Mark Fuller had a tough but good day, finishing 92nd overall and only 4:30 behind me.
John is a former faux pro cyclist enjoying life as a geriatric rider in search of great bucket rides to keep him in shape and out of trouble - well, at least in shape. 
He writes about his Bucket Rides in all their variety and glory for Granfondo.com. See his other pieces here.
1 Comments