So, you're ready to go abroad. Cross a foreign bucket ride or two off your list. Maybe it's the exotic South American GFNY Brasil or L'Etape Wales in the UK. Or in my case it's closing out the season at the 3-day Haute Route Ventoux in the beautiful Provence region of France.
Heading overseas for a bucket ride is no small task. Making sure you have a wonderful experience starts with planning and preparation. Here are some pro bucket rider tips to help you have a great trip.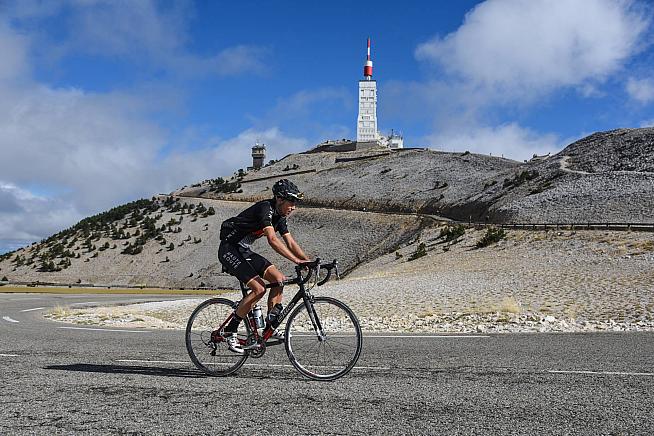 1. TRAINING DAY: Put in the proper miles and time on the bike before jumping on a plane. Focus on rides similar to your target event. If your event is in the UK ride in rain. If you'll be in the Alps train on long climbs (or ride into a headwind for hours). With three ascents of Mont Ventoux at the Haute Route I'll practice climbing like a mountain goat - albeit, an old balding one. Also, don't procrastinate and try to pack in a bunch of miles right before you leave, you don't want to start a long trip already tired.
2. THE MAIN EVENT: Preregister! Gran fondos (sportives in the UK) sell out quickly. They are BIG events with thousands of riders. Needless to say, they are very popular. Keep in mind these events seed riders in corrals based on ability/finish time - elite racers up front, recreational tourists at the back, pro bucket riders somewhere in the middle. This makes the start nice and safe for everyone.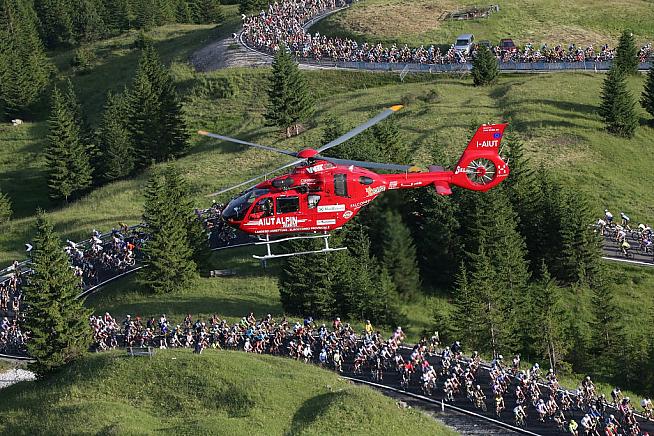 3. TRAINS, PLANES AND AUTOMOBILES: Book flights early to get the best departure/arrival times. Try to arrive at your destination airport mid-day with plenty of time to get to the ride venue before dark. Believe me, it's no fun driving a rental car on strange foreign roads in the dark after a 12-hour flight. Also, pack your helmet, shoes, pedals and ride kit in a carry-on just in case luggage is lost and you need a rental bike.
4. ROOM SERVICE: Plan to stay near the ride venue to keep things stress free. It's nice to get up, roll out the door and only ride 1km to the start village. Luckily the Haute Route Ventoux starts and finishes each day in the same place, the Provencal village of Bédoin, to keep ride logistics simple. I'll sleep in the same bed every night and enjoy fresh croissants with coffee at Boulangerie Olivero café in the morning. With any luck, it will help me climb the Giant of Provence a bit faster - it certainly can't hurt.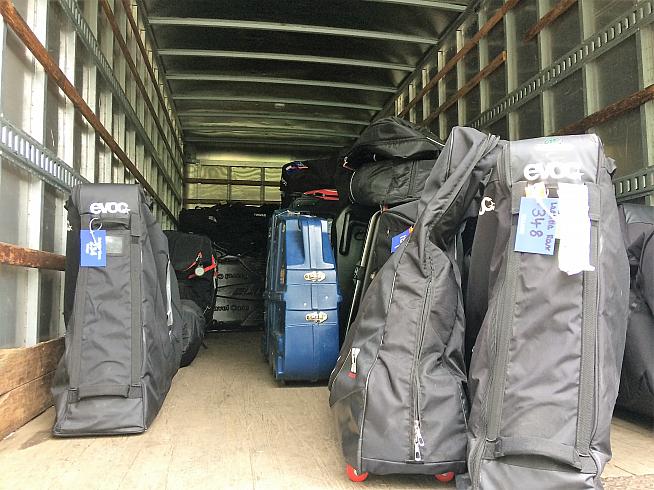 5. THE (BIKE) TRANSPORTER: Heading to Europe? Consider renting a bike. It's easy to reserve one online and just bring your pedals. If you take a bike be sure to use a quality bike case/bag. They aren't cheap but are worth it to protect all those unobtanium carbon fiber parts. Keep in mind airlines typically charge a $100-200 bike fee each way. Yes, it's a rip-off, but there is one bike bag, Pika Packworks, that doesn't scream "bike in here" and occasionally avoids the ridiculous bike fees. It's what I use.
Editor's Note -- airlines differ a lot on this. For example, British Airways does not charge extra, it's just a checked bag even if you have to lug it to the oversized counter once checked in. Check the smallprint before you book.
6. LOST IN TRANSLATION: When foreigners come to the US they don't expect people to talk in their home language, don't expect people to speak English when you travel abroad. Learn a few polite phrases like, hello, goodbye, thank you, yes, no, etc. and download Google's Translate app to handle the rest. Luckily for me, since I can't even master one language, Haute Route events are staffed with tri-lingual bike friendly people fluent in English, French and Spanish. So, no need to pantomime "Where do I submit my drug test sample?" That might be a bit embarrassing.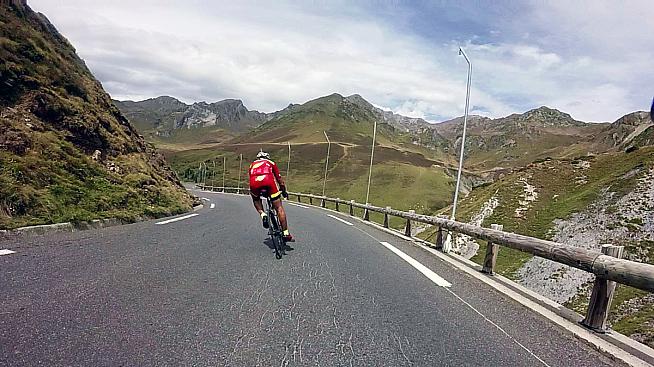 7. RESCUE ME: Shite happens and when it happens overseas you need insurance - specifically medical and emergency evacuation. Make sure your health insurance covers you overseas and/or purchase a separate travel insurance policy. Travel insurance is cheap compared to how much it costs to helicopter you off a col in the Dolomites after overshooting a hairpin turn and sailing off the edge...
Editor's Note II -- French, Italian and Spanish events normally require a doctor's note to ride. A racing license can be enough in Italy. Confirm and get it before you travel. Trust me.
8. A FAMILY AFFAIR: Bring your family, spouse, partner or best friend and take time to experience your host country - off the bike. Gran fondos abroad take place in exciting adventurous destinations everyone wants to visit. Who doesn't want to see Scotland, Switzerland, Provence, Tuscany, Norway, Australia or Costa Rica? So, after wrapping up your gran fondo take time to see the local sites, experience the food, meet the people and learn their history.
That's what my wife and I look forward to after I finish Mont Ventoux - or it finishes me.
Cheers and most of all enjoy the ride. What's on your bucket list?
John is a former faux pro racer enjoying life as a geriatric cyclist in search of great bucket list rides to keep him in shape and out of trouble - well, at least in shape. 
He writes about his Bucket Rides in all their variety and glory for Granfondo.com. See his other pieces here
0 Comments