As one of the "Best In The West" the 2018 Tour De Palm Springs is set to roll on February 10 from the heart of downtown Palm Springs with upwards of 10,000 riders.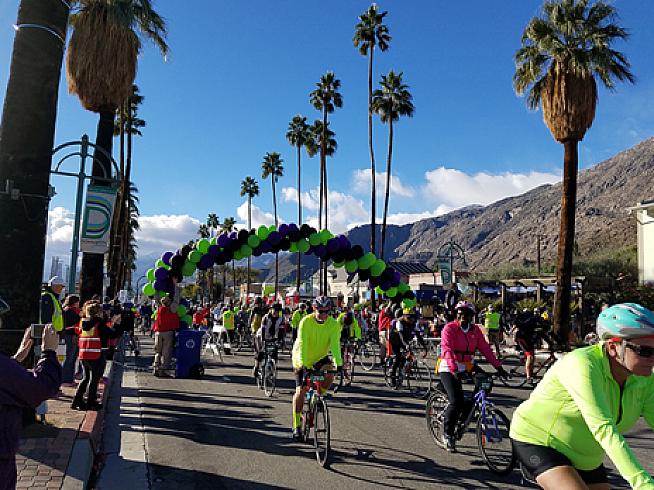 The 20th edition offers riders 100, 50, 25 and 10-mile routes in a gorgeous setting with snowcapped mountain scenery and perfect sunny 75° riding weather. The 100-mile route only has 2,700 feet of climbing, making it a perfect late-winter training ride to get ready for the spring gran fondo season.
Run as charity fundraiser for Coachella Valley Serving Persons In Need, CVSPIN, the event has raised over $3,000,000 during the last 20 years. As a 501(c)3 organization all proceeds stay local, benefitting hundreds of charities including United Cerebral Palsy of Inland Empire, Salvation Army and Martha's Kitchen, one of the largest providers of homeless services in Coachella Valley.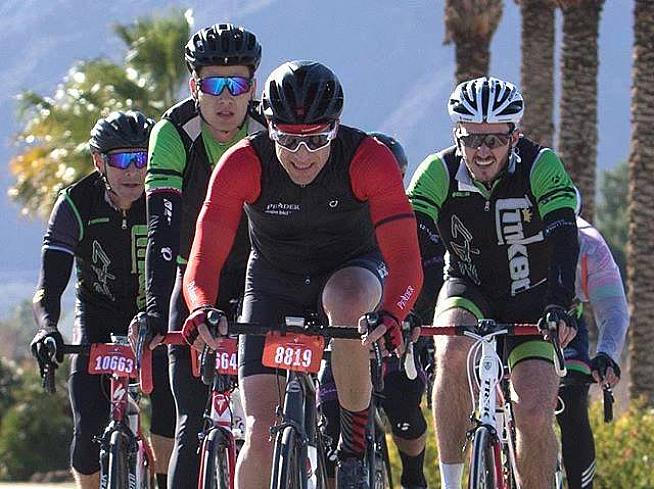 It is a fundraising party like no other, with 10,000 riders, an army of 1,500 volunteers, high school bands, hundreds of businesses and all the local communities coming together to make it successful.
"It is a wonderful, family friendly event for all ages that represents many things that we in Palm Springs hold dear: family, fun, healthy living, exercise, bicycling, sustainability. I personally am committed to do all I can to make certain that Tour de Palm (Springs) wants to remain a partner with Palm Springs for another 20 years and beyond," Palm Springs Mayor Robert Moon said.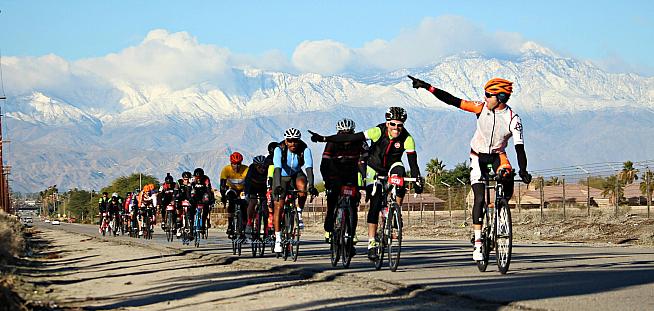 Plus, Palm Springs is an ideal location for a week-long winter training vacation, offering many group rides, beautiful routes, incredible food and lots of activities for spouses and children.
Read our Palm Springs report on The Desert Bike Club's Flat, Fast and Furious weekly ride here.
www.tourdepalmsprings.com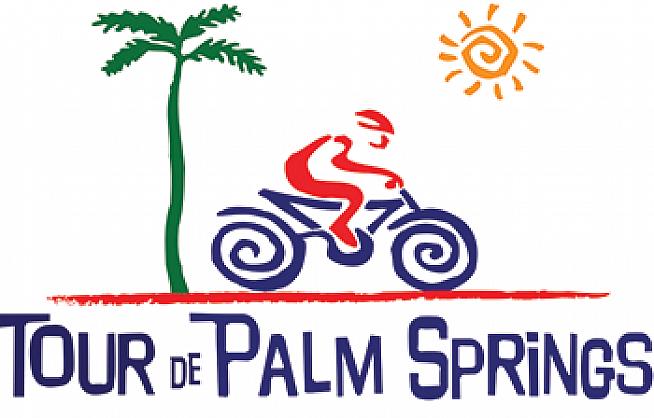 0 Comments