The American stops on the Haute Route Tour remain the same in 2019 as for 2018 with three-day events in Asheville, NC, Utah and San Francisco and seven day in the Rockies.
While the long event and Asheville keep their late June and mid-May positions on the calendar, Utah is shifting forward from mid-September to late August and San Francisco moves from being the opener in April to closing out the year at the end of September.
May 17-19                    Asheville, NC
June 22-28                    Mavic Rockies
August 23-25                Utah
September 27-29         San Francisco
October 18-20              Mexico
Read John Woodson's experience of the Haute Route Rockies last year
The Haute Route will open single event registration for all Haute Route events on October 8 with a simplified entry fee structure. The 3-day and 7-day events will cost $750 and $1650 for early birds with full prices $850 and $1,950. Haute Route is also offering an Infinity Pass that allows buyers to ride as many of the 2019 events as they wish/have the stamina to handle.
Three days or seven, which is best for you?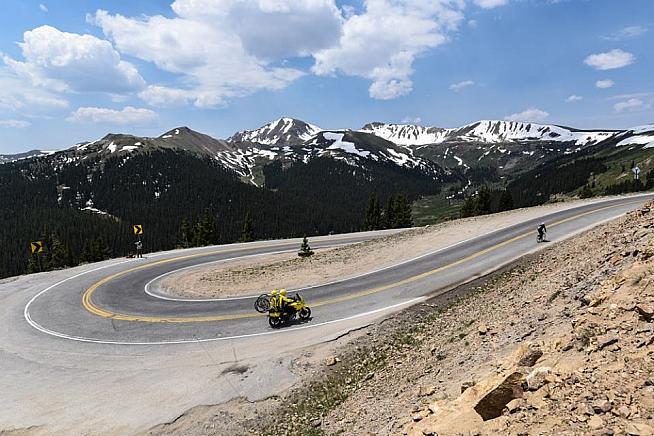 The Haute Route continues its expansion outside its European home, which began with the Haute Route Rockies, with the addition of two three-day events that will serve as bookends for the 2019 season.
Haute Route Oman, taking place from March 1st to 3rd 2019, will allow the Haute Route peloton to experience a country renowned for its incredible scenery and fantastic riding. The main draws of the Haute Route Oman experience will be the magnificent Al Hajar mountain range and the iconic Jebel Akhdar which is one of the country's most spectacular locations. Oman has a well-deserved reputation for the warmth of its welcome, the hospitality of its people and the authenticity of its culture.
From October 18th - 20th 2019, the Haute Route will arrive in Mexico for the first time giving cyclists the chance to experience the best climbs of Valle de Bravo. Valle de Bravo is considered one of Mexico's pueblo mágicos (magic towns) thanks to its pine and fir forests carpeting the surrounding hills and its legendary Lago Avándaro. Though it's been likened to holiday hotspots like Lake Como, Valle de Bravo offers a quintessential Mexican experience without parallel.
Rémi Duchemin concluded: "I'm delighted to expand our Haute Route concept in the Middle-East and Central America which will allow us to offer a range of enthralling destinations to our high-end competitive riders coming from 50+ countries."
To find out more information about the Haute Route Cycling Series 2019 and the Infinity Pass, visit: https://www.hauteroute.org/infinity.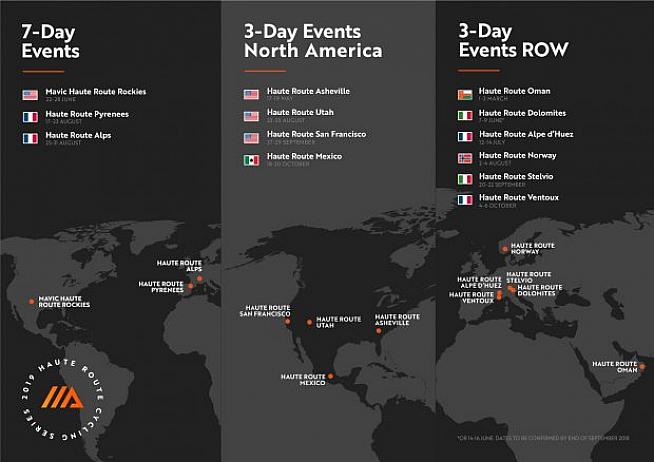 Haute Route 2019
March 1-3                   Oman
May 17-19                   Asheville, NC
June 7-9 TBC              Dolomites
June 22-28                  Mavic Rockies
July 12-14                    Alpe d'Huez
August 2-4                   Norway
August 17-23               Pyrenees
August 23-25               Utah
August 25-31               Alps
September 20-22         Stelvio
September 27-29         San Francisco
October 4-6                  Ventoux
October 18-20              Mexico
0 Comments