Stage 4 Time Trial, Tuesday, June 27
Start - Avon. Finish - Avon
16.1 miles / 26 kms
2,300 feet / 700 meters
Highest Point - 8,681 feet / 2,646 meters
Passes - None!
Ride Time: 1:06:23
Stage Time: 0:46:34
TSS/Suffer Score: 110
Position on Day: 94
Overall GC Position: 66
50-59 Male Position on Day: 11
50-59 Male GC Position: 7
Haute Quote: "Time trials aren't very easy."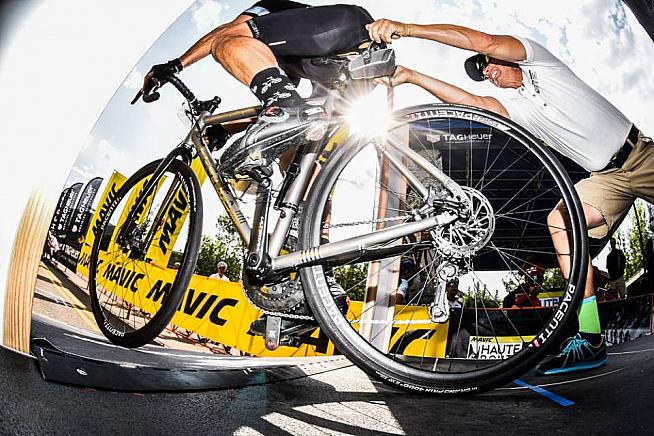 Time trail day at the Mavic Haute Route Rockies is a mixed blessing. On one hand, it's a day of rest to prepare for the last two epic mountain stages. Plus, riders get the pleasure of sleeping in the same bed for two nights, foregoing the usual pack, ride, unpack activities associated with the previous stages.
The downside to time trial day is riding an individual uphill time trial after three tough stages. No matter how many time trials you've ridden, it's never easy. Actually, it's very painful to push your body and mind to the limit.
(Read the Bucket Rider's Despatches From Each Stage of the MHRR)
(Catch up with all of John's Haute Route training HERE)
(Read Granfondo.com's preview of the Mavic Haute Route Rockies)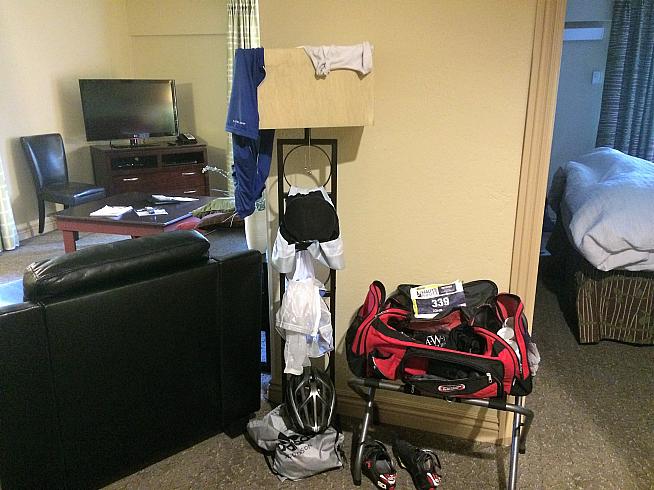 At least my time trial start time is late, allowing me a chance to sleep in, enjoy breakfast and ease into the day.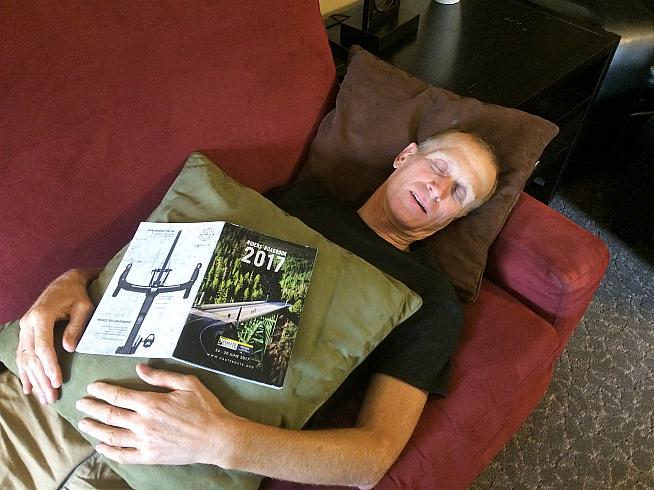 After a short warm-up ride I roll down the start-ramp to AC/DC music and through the closed-off streets of Avon to begin my time trial.
Starting just 30 seconds in front of me is Volker Shied from Germany.  He's only 23 seconds behind me in both the overall classification and the 50-59 competition. He had a great ride yesterday after a tough first few days and is moving up in the results. Momentum is in his favor. My goal is keep him in sight and not let him gain 24 seconds to move ahead of me.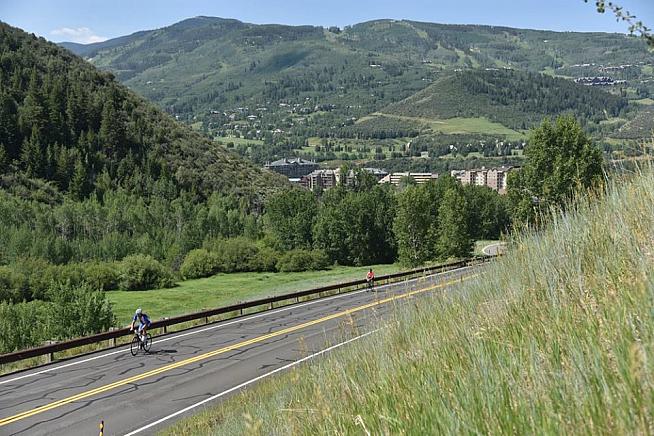 Soon after starting I realize I have a tough task in front of me since Volker isn't getting any closer, in fact he is riding away from me. I continue riding my target wattage (and then some) to minimize any time loss, hoping he slows down further up the climb.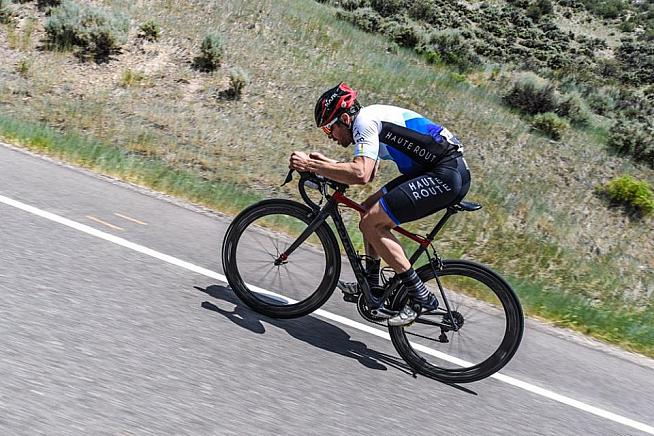 Hope is never a good strategy. After 10.8 miles and 2,300 feet of climbing I manage to limit my Volker loss to 67 seconds. Not what I hoped for, but I still rode better than expected.
Volker just rode even better - that's the nature of time trials.
Now I just need to claw back 44 seconds over the next 3 stages.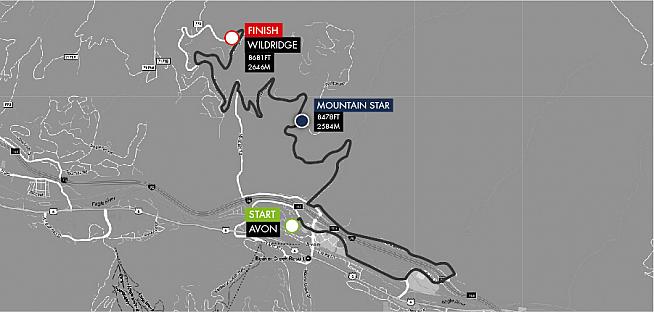 John is a former faux pro cyclist enjoying life as a geriatric rider in search of great bucket rides to keep him in shape and out of trouble - well, at least in shape. 
He writes about his Bucket Rides in all their variety and glory for Granfondo.com. See his other pieces here.
0 Comments