Stage 7, Friday, June 30
Start - Colorado Springs. Finish - Colorado Springs
44 miles / 70 kms*
4,590 feet / 1,400 meters*
Highest Point - 7,464 feet / 2,275 meters
Passes - Gold Camp Road (* before abbreviation)
Ride Time: 1:23:52
Stage Time: 0:14:50
TSS/Suffer Score: 97
Position on Day: 82
Final Overall GC Position: 48
50-59 Male Position on Day: 10
Final 50-59 Male GC Position: 3
Haute Quote: "Any bike beats a bus."
After six days of perfect weather, routes and logistics at the Mavic Haute Route Rockies everyone is ready to wrap things up in Colorado Springs with Stage 7. Like many things in life, things don't always go as planned.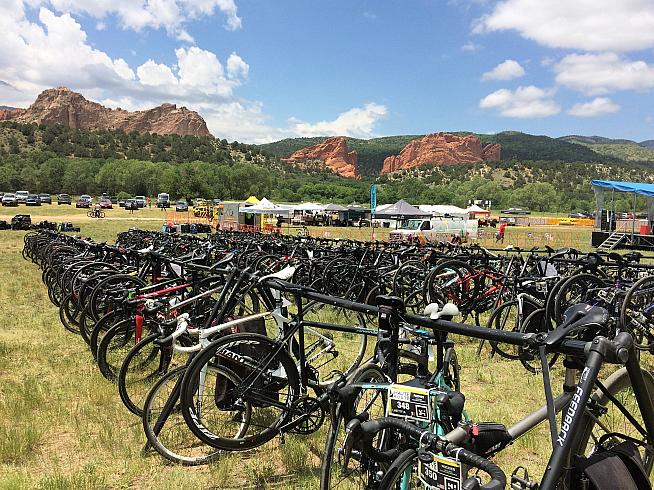 First the entire Mavic Haute Route Rockies velo-drama (400 riders + 100 event staff) need to transfer to Colorado Springs via bus, truck and car. The plan is to complete the 200-mile trip early Friday morning before a noon start at the dramatic Garden of The Gods park.
Regrettably, the buses transferring riders are delayed and depart Crested Butte three hours late.  Sitting around waiting for a bus before sitting on a bus for hours on end is not what riders do best.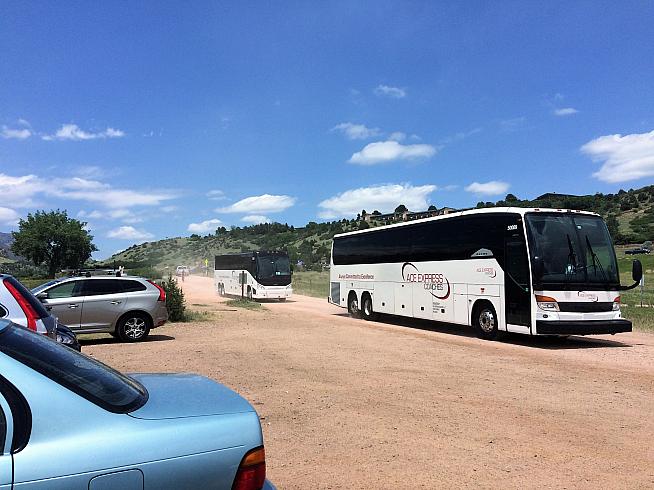 Plus, the delay requires a shorter stage with half the original distance and climbing. At only 24 miles riders will be lucky to get warmed up before the finish.
(Read the Bucket Rider's Despatches From Each Stage of the MHRR)
(Catch up with all of John's Haute Route training HERE)
(Read Granfondo.com's preview of the Mavic Haute Route Rockies)
It's hard to get motivated for the final stage under these circumstances, but everyone makes the best of it knowing they are a few pedal strokes away from completing the toughest amateur cycling event in North America - and the post-ride party with open bar.
Finally, the buses arrive in Colorado Springs and we roll out at 3:17 sharp.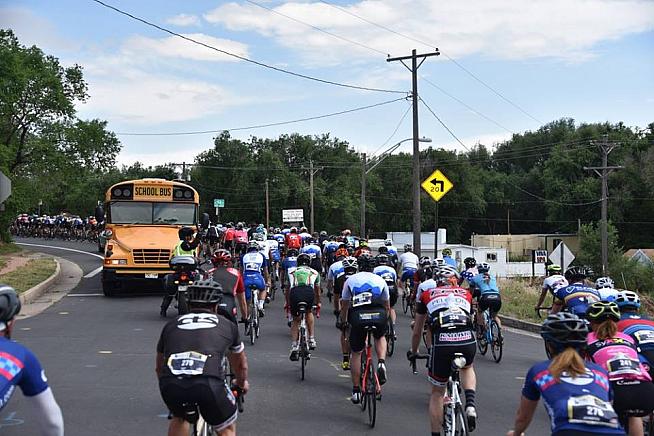 Unlike stages 1-6, this route feels more like it was bolted on to the event, or an afterthought. It is not classic, challenging or majestic like the other stages. Rather, it meanders through urban areas on roads chock full of cracks and large potholes. Plus, it's Friday afternoon and traffic is already thick with 4th of July tourists and locals trying to get home from work.
I (and many other riders) expected more for the final stage- more of what we enjoyed the last six days, rather than something anticlimactic. But then six out of seven is still pretty damn good for a first time event.
With one short timed uphill section I just go through the motions - turning the pedals over - to get 'r done. Just the minimum work to finish towards the front of the group. No desire or need to work hard - I did that yesterday.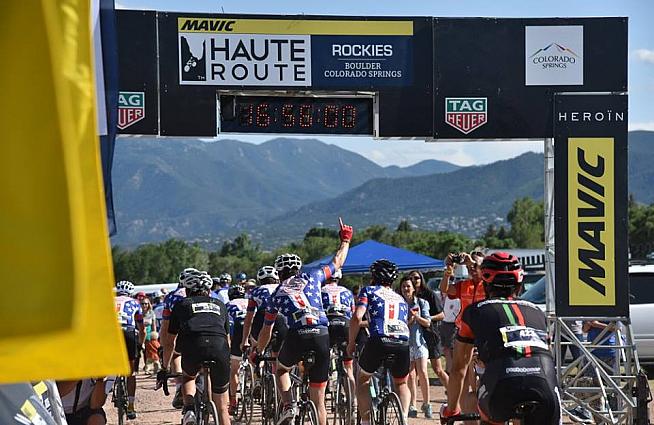 Now it's off to the post-ride banquet and awards ceremony to relive the week's events with new Haute Route friends.
Check back here in a few days (after I've recovered) for a final review of the Mavic Haute Route Rockies including Bucket Rider Tips if you want to give it a try next year - and yes, you should.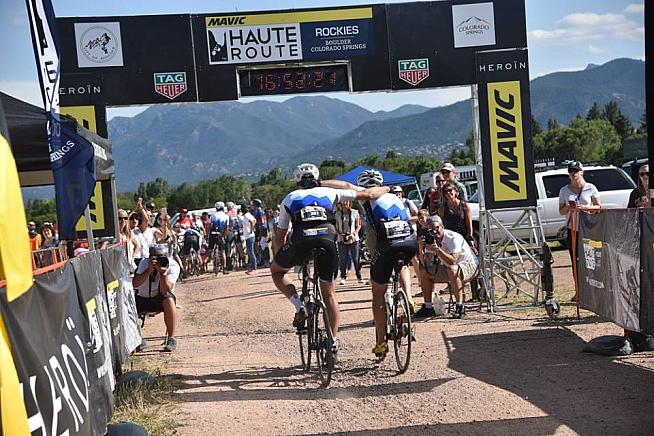 Cheers and most of all enjoy the ride.  What's on your bucket list?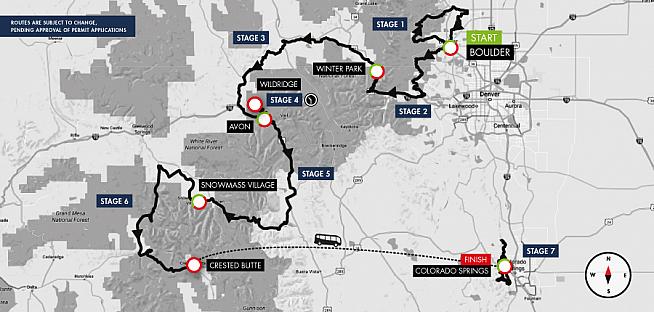 John is a former faux pro cyclist enjoying life as a geriatric rider in search of great bucket rides to keep him in shape and out of trouble - well, at least in shape. 
He writes about his Bucket Rides in all their variety and glory for Granfondo.com. See his other pieces here.
0 Comments